At first glance this page may seem a little unorthodox, bare with me though, there is a madness in my reasoning. Music is so important on my boat I thought it deserved it's own page.
How many times have we all been at a bar solving the world's problems and the question come up; "If you were stranded on a deserted island, what music would you bring?" For us live aboards and cruisers this is not just idle chit-chat. Most of us make concerted efforts to have diverse and good musical selections on our boats for all occasions. We try to accommodate a wide variety of moods and tastes; from all out painkiller dance-a-thons to wine and sunset dinners. For me I keep a dedicated iPod loaded up and ready to go, that's what's displayed below.
There is an enormous amount of musical talent out here in the world and I can't listen to it all. I'd really like to hear from others about what music they keep on their boats. Do you have a favorite band/singer that 'HAS' to be aboard at all times. Shoot me a comment below I'd love to hear suggestions that I could add to my collection!
Update:
Rolling Stone Magazine published the definitive guide to the best 500 albums of all time! It's a great resource if you're looking for classics that you might have forgotten about and want to update you're library.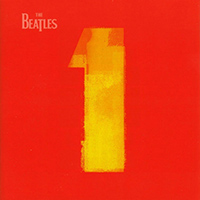 The Beatles
1

Love Me Do
From Me To You
She Loves You
I Want To Hold Your Hand
Can't Buy Me Love
A Hard Day's Night
I Feel Fine
Eight Days A Week
Ticket To Ride
Help!
Yesterday
Day Tripper
We Can Work It Out
Paperback Writer
Yellow Submarine
Eleanor Rigby
Penny Lane
All You Need Is Love
Hello, Goodbye
Lady Madonna
Hey Jude
Get Back
The Ballad Of John And Yoko
Something
Come Together
Let It Be
The Long And Winding Road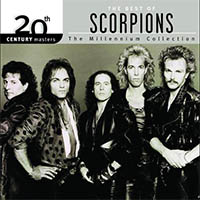 Scorpions
20th Century Masters – The Millennium Collection: The Best of Scorpions

Rock You Like a Hurricane
No One Like You
The Zoo
Loving You Sunday Morning
Still Loving You
Big City Nights
Believe In Love
Rhythm of Love
I Can't Explain
Tease Me Please Me
Wind of Change
Send Me An Angel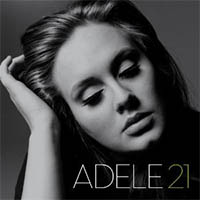 ADELE
21

Rolling In the Deep
Rumour Has It
Turning Tables
Don't You Remember
Set Fire to the Rain
He Won't Go
Take It All
I'll Be Waiting
One and Only
Lovesong
Someone Like You
I Found a Boy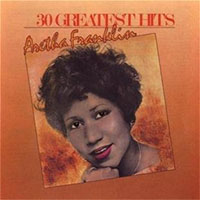 Aretha Franklin
30 Greatest Hits

I Never Loved A Man (The Way I Love You)
Respect
Do Right Woman, Do Right Man
Dr. Feelgood (Love Is a Serious Business)
Save Me
Baby I Love You
(You Make Me Feel Like) A Natural Woman
Chain Of Fools
Since You've Been Gone (Sweet Sweet Baby)
Ain't No Way
Think
I Say A Little Prayer
The House That Jack Built
See Saw
The Weight
Share Your Love With Me
Eleanor Rigby
Call Me
Spirit In The Dark
Don't Play That Song
You're All I Need To Get By
Bridge Over Troubled Waters
Spanish Harlem
Rock Steady
Oh Me Oh My (I'm A Fool For You)
Day Dreaming
Wholly Holy
Angel
Until You Come Back To Me
I'm In Love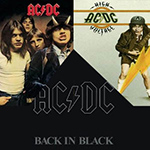 AC/DC
AC/DC Essentials

Hells Bells
Shoot To Thrill
What Do You Do For Money Honey
Givin' The Dog A Bone
Let Me Put My Love Into You
Back In Black
You Shook Me All Night Long
Have A Drink On Me
Shake A Leg
Rock And Roll Ain't Noise Pollution
Highway To Hell
Girls Got Rhythm
Walk All Over You
Touch Too Much
Beating Around The Bush
Shot Down In Flames
Get It Hot
If You Want Blood (You've Got It)
Love Hungry Man
Night Prowler
It's A Long Way To The Top (If You Wanna Rock 'N' Roll)
Rock 'n' Roll Singer
The Jack
Live Wire
T.N.T.
Can I Sit Next To You Girl
Little Lover
She's Got Balls
High Voltage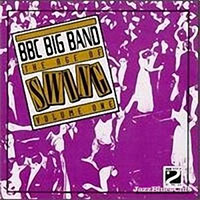 The Age Of Swing – Volume 4
Various Artists

After You've Gone
Flying Home
Memories Of You
Poor Butterfly
I Can't Get Started
Pompton Turnpike
Body And Soul
Swinging The Blues
Do Nothing Until Your Hear From Me
Cotton Tail
Take The 'A' Train
Sophisticated Lady
Moonlight Serenade
At Last
Tuxedo Junction
Don't Sit Under The Apple Tree
Volga Boatmen
Painted Rythm
On The Sunny Side Of The Street
Swanee River
At The Woodchopper's Ball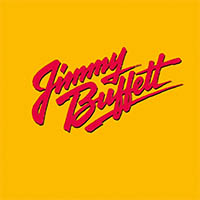 Jimmy Buffett
All The Great Hits

Margaritaville
Fins
Come Monday
Volcano
Changes In Latitudes, Changes In Attitudes
Cheeseburger In Paradise
Son Of A Son Of A Sailor
Stars Fell On Alabama
Miss You So Badly
Why Don't We Get Drunk
A Pirates Look At Forty
He Went To Paris
Grapefruit Juicy Fruit
Pencil Thin Mustache
Boat Drinks
Chanson Pour Les Petits Enfants
Banana Republics
Last Mango In Paris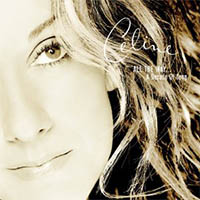 Celine Dion
All The Way…A Decade Of Song

The Power Of Love
Beauty And The Beast
Think Twice
Because You Loved Me (Theme From "Up Close & Personal")
It's All Coming Back To Me Now
Immortality
To Love You More
My Heart Will Go On
I'm Your Angel
That's The Way It Is
If Walls Could Talk
The First Time Ever I Saw Your Face
All The Way
Then You Look At Me
I Want You To Need Me
Live For The One I Love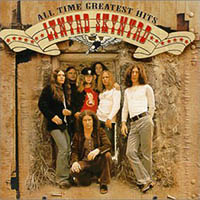 Lynyrd Skynyrd
All-Time Greatest Hits

Sweet Home Alabama
Gimme Three Steps
Simple Man
Saturday Night Special
Swamp Music
The Ballad Of Curtis Loew
Call Me The Breeze
Comin' Home
Gimme Back My Bullets
What's Your Name
You Got That Right
All I Can Do Is Write About It [Acoustic]
That Smell
Free Bird (Live)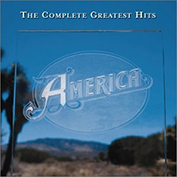 America
America: The Complete Greatest Hits

A Horse With No Name (Remastered Version)
Sandman (Remastered Version)
I Need You
Everyone I Meet Is from California (Single Version)
Ventura Highway
Don't Cross the River
Only In Your Heart
Muskrat Love
Another Try
Tin Man
Lonely People
Sister Golden Hair
Daisy Jane
Woman Tonight
Today's the Day
Amber Cascades
You Can Do Magic
Right Before Your Eyes
The Border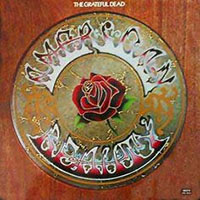 The Grateful Dead
American Beauty

Box Of Rain
Friend Of The Devil
Sugar Magnolia
Operator
Candyman
Ripple
Brokedown Palace
Till The Morning Comes
Attics Of My Life
Truckin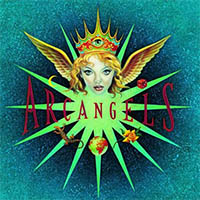 Arc Angels
Arc Angels

Living In A Dream
Paradise Cafe
Sent By Angels
Sweet Nadine
Good Time
See What Tomorrow Brings
Always Believed In You
The Famous Jane
Spanish Moon
Carry Me On
Shape I'm In
Too Many Ways To Fall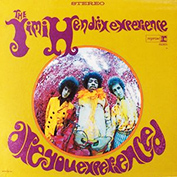 The Jimi Hendrix Experience
Are You Experienced?

Purple Haze
Manic Depression
Hey Joe
Love Or Confusion
May This Be Love
I Don't Live Today
The Wind Cries Mary
Fire
Third Stone From The Sun
Foxey Lady
Are You Experienced?
Stone Free
51st Anniversary
Highway Chile
Can You See Me
Remember
Red House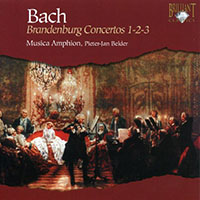 Günter Kehr: Mainz Chamber Orchestra
Bach Brandenburg Concerti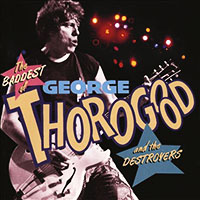 George Thorogood & The Destroyers
The Baddest of George Thorogood and the Destroyers

Bad To the Bone
Move It On Over
I'm a Steady Rollin' Man
You Talk Too Much
Who Do You Love
Gear Jammer
I Drink Alone
One Bourbon, One Scotch, One Beer
If You Don't Start Drinkin' (I'm Gonna Leave)
Treat Her Right
Long Gone
Louie To Frisco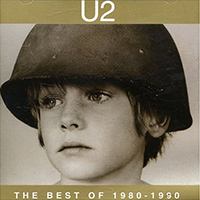 U2
The Best Of 1980-1990

Pride (In The Name Of Love)
New Year's Day
With Or Without You
I Still Haven't Found What I'm Looking For
Sunday Bloody Sunday
Bad
Where The Streets Have No Name
I Will Follow
The Unforgettable Fire
Sweetest Thing
Desire
When Love Comes To Town
Angel Of Harlem
All I Want Is You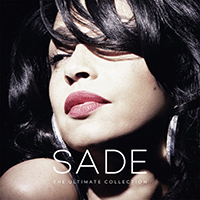 Sade
The Best Of Sade

Your Love Is King
Hang On To Your Love
Smooth Operator
Jezebel
The Sweetest Taboo
Is It A Crime
Never As Good As The First Time
Love Is Stronger Than Pride
Paradise
Nothing Can Come Between Us
No Ordinary Love
Like A Tattoo
Kiss Of Life
Please Send Me Someone To Love
Cherish The Day
Pearls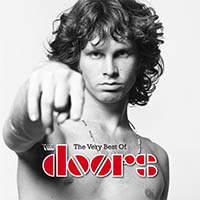 The Doors
Best Of The Doors

Break On Through
Light My Fire
Crystal Ship
People Are Stange
Strange Days
Love Me Two Times
Alabama Song
Five To One
Waiting For The Sun
Spanish Caravan
When The Music's Over
Hello, I Love You
Roadhouse Blues
L.A. Woman
Riders On The Storm
Touch Me
Love Her Madly
The Unknown Soldier
The End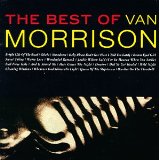 Van Morrison
Best Of Van Morrison

Bright Side Of The Road
Gloria
Moondance
Baby Please Don't Go
Have I Told You Lately
Brown Eyed Girl
Sweet Thing
Warm Love
Wonderful Remark
Jackie Wilson Said
Full Force Gale
And It Stoned Me
Here Comes The Night
Domino
Did Ye Get Healed?
Wild Night
Cleaning Windows
Whenever God Shines His Light
Queen Of The Slipstream
Dweller On The Threshold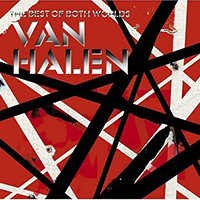 Van Halen
The Best of Both Worlds

Eruption
It's About Time
Up for Breakfast
Learning to See
Ain't Talkin' 'Bout Love
Finish What Ya Started
You Really Got Me
Dreams
Hot for Teacher
Poundcake
And the Cradle Will Rock…
Black and Blue
Jump
Top of the World
(Oh) Pretty Woman
Love Walks In
Beautiful Girls
Can't Stop Lovin' You
Unchained
Panama
Best of Both Worlds
Jamie's Cryin'
Runaround
I'll Wait (Single Edit)
Why Can't This Be Love
Runnin' with the Devil
When It's Love
Dancing In the Street
Not Enough
Feels So Good (Single Version)
Right Now
Everybody Wants Some!!
Dance the Night Away
Ain't Talkin' 'Bout Love (Live)
Panama (Live)
Jump (Live)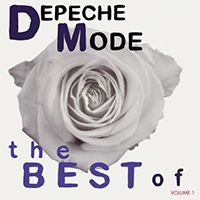 Depeche Mode
The Best of Depeche Mode, Vol. 1

Personal Jesus
Just Can't Get Enough
Everything Counts
Enjoy the Silence
Shake the Disease
See You
It's No Good
Strangelove
Suffer Well
Dream On
People Are People
Martyr
Walking In My Shoes
I Feel You
Precious
Master and Servant
New Life
Never Let Me Down Again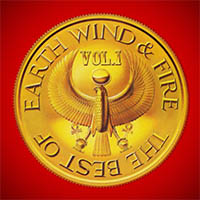 Earth, Wind & Fire
The Best of Earth, Wind & Fire Vol. 1

Got To Get You Into My Life
Fantasy
Can't Hide Love
Love Music
Getaway
That's The Way Of The World
September
Shining Star
Reasons
Sing A Song
Megamix 2000
Megamix (Radio Edit)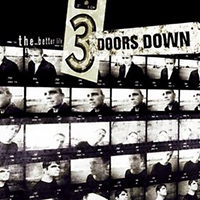 3 Doors Down
The Better Life

Kryptonite
Loser
Duck And Run
Not Enough
Be Like That
Life Of My Own
Better Life
Down Poison
By My Side
Smack
So I Need You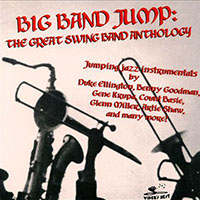 Big Band Jump: The Great Swing Band Anthology
Various Artists

Back Bay Shuffle
Henderson Stomp
Black Zephyr
Shanghai Shuffle
Circus In Rythm
Raincheck
Blue Moon
On Brave Old Army Team
Two O'Clock Jump
Harlem Jump
Opus One
Flying Home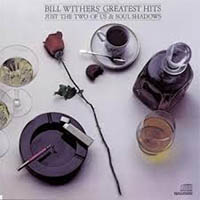 Bill Withers
Bill Withers Greatest HIts

Just The Two Of Us
Use Me
Ain't No Sunshine
Lovely Day
I Want To Spend The Night
Soul Shadows
Lean On Me
Grandma's Hands
Hello Like Before
Who Is He (And What Is He To You)?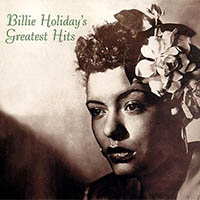 Billie Holiday
Billy Holiday: Greatest Hits

Miss Brown To You
What A Little Moonlight Can Don
I Cried For You
Billie's Blues (I Love My Man)
A Sailboat In The Moonlight
I Can't Get Started
When A Woman Loves A Man
Some Other Spring
Solitude
God Bless The Child
Gloomy Sunday
The Very Thought Of You
Body And Soul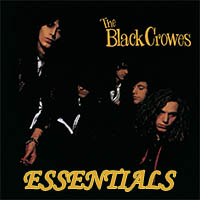 The Black Crowes
Black Crowes Essentials

Twice As Hard
Jealous Again
Sister Luck
Could I've Been So Blind
Seeing Things
Hard To Handle
Thick N' Thin
She Talks To Angels
Struttin' Blues
Stare It Cold
Don't Wake Me
Kickin' My Heart Around
By Your Side
Only A Fool
Heavy
Welcome To The Goodtimes
Go Tell The Congregation
Diamond Ring
Then She Said My Name
Virtue And Vice
Go Faster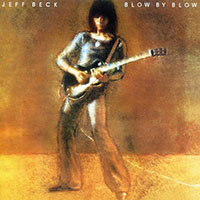 Jeff Beck
Blow By Blow

You Know What I Mean
She's A Woman
Constipated Duck
Air Blower
Scatterbrain
Cause We've Ended As Lovers
Thelonius
Freeway Jam
Diamond Dust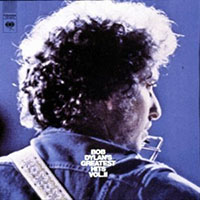 Bob Dylan
Bob Dylan Greatest Hits

Rainy Day Women # 12 & 35
Blowin' in the Wind
The Times They Are A – Changin'
It Ain't me Babe
Subterranean Homesick Blues
Mr. Tambourine Man
Like a Rolling Stone
I Want You
Positively 4th Street
Just Like a Woman
Knockin' On Heaven's Door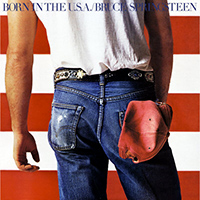 Bruce Springsteen
Born In The U.S.A.

Born In The U.S.A.
Cover Me
Darlington County
Working On The Highway
Downbound Train
I'm On Fire
No Surrender
Bobby Jean
I'm Goin' Down
Glory Days
Dancing In The Dark
My Hometown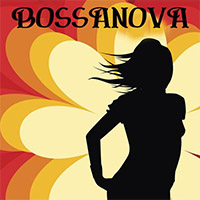 Bossanova
Bossanova

Bossanova
Rio
Cocktail
Manreza
One Note
Bossa Nostra
Central Calm
Belo Orizonte Brazilian Study Music
Jazz Guitar Music
Bossa Lounge Music
Ballroom
Smiling Faces
Ipanema
Bossa
Seal
Aquarela
Blue Note
Meditacion
Fiesta
Soul Bossa Nova
Blues in the Night
Latinos Instrumental Music
Bossa Relaxation Music
Waves Jazz Music
Gilberto
Bosa Nova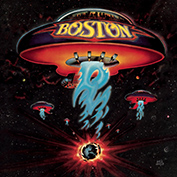 Boston
Boston

More Than a Feeling
Peace of Mind
Foreplay / Long Time
Rock and Roll Band
Smokin'
Hitch a Ride
Something About You
Let Me Take You Home Tonight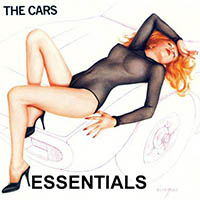 The Cars
The Cars Essentials

Bye Bye Love
Don't Cha Stop
Good Times Roll
I'm In Touch With Your World
Just what I needed
My Best Friends Girl
Youre All Ive Got Tonight
Moving In Stereo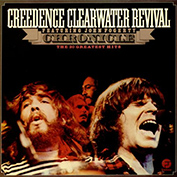 Creedence Clearwater Revival
Chronicle, Vol. 1

Susie Q
I Put A Spell On You
Proud Mary
Bad Moon Rising
Lodi
Green River
Commotion
Down On The Corner
Fortunate Son
Travelin' Band
Who'll Stop The Rain
Up Around The Bend
Run Through The Jungle
Lookin' Out My Back Door
Long As I Can See The Light
I Heard It Through The Grapevine
Have You Ever Seen The Rain
Hey Tonight
Sweet Hitch-Hiker
Someday Never Comes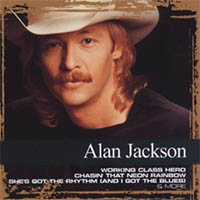 Alan Jackson
Collections

Chasin' That Neon Rainbow
(Who Says) You Can't Have It All
She's Got The Rhythm (And I Got The Blues)
I Don't Even Know Your Name
Blue Blooded Woman
Working Class Hero
That's All I Need To Know
You Can't Give Up On Love
Must've Had A Ball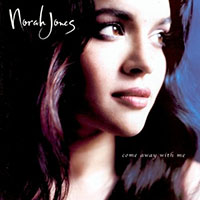 Norah Jones
Come Away With Me

Don't Know Why
Seven Years
Cold Cold Heart
Feelin the Same Way
Come Away With Me
Shoot The Moon
Turn Me On
Lonestar
I've got to see You Again
Painter Song
One Flight Down
Nightingale
The Long Day Is Over
The Nearest of You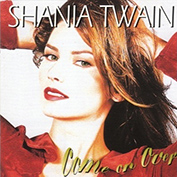 Shania Twain
Come On Over

Man! I Feel Like A Woman!
I'm Holdin' On To Love (To Save My Life)
Love Gets Me Every Time
Don't Be Stupid (You Know I Love You)
From This Moment On
Come On Over
When
Whatever You Do! Don't!
If You Wanna Touch Her! Ask!
You're Still The One
Honey, I'm Home
That Don't Impress Me Much
Black Eyes, Blue Tears
I Won't Leave You Lonely
Rock This Country!
You've Got A Way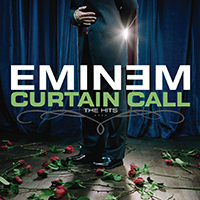 Eminem
Curtain Call: The Hits

My Name Is
Lose Yourself
Shake That
Not Afraid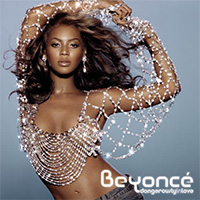 Beyoncé
Dangerously In Love

Crazy In Love (Featuring Jay-Z)
Naughty Girl
Baby Boy (Featuring Sean Paul)
Hip Hop Star (Featuring Big Boi & Sleepy Brown)
Be With You
Me, Myself And I
Yes
Signs (Featuring Missy Elliot)
Speechless
That's How You Like It (Featuring Jay-Z)
The Closer I Get To You (Duet With Luther Vandross)
Dangerously In Love 2
Beyoncé Interlude
Gift From Virgo
Daddy
Say My Name (Destinys Child)
Lose My Breath (Destiny's Child)
Single Ladies (Put a Ring On It)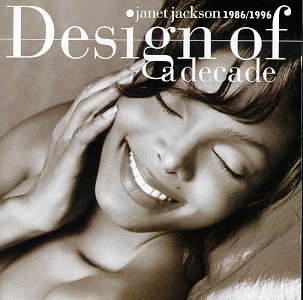 Janet Jackson
Design Of A Decade: 1986-1996

Runaway
What Have You Done For Me Lately
Nasty
When I Think Of You
Escapade
Miss You Much
Love Will Never Do (Without You)
Alright
Control
The Pleasure Principle
Black Cat
Rhythm Nation
That's The Way Love Goes
Come Back To Me
Let's Wait Awhile
Twenty Foreplay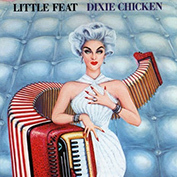 Little Feat
Dixie Chicken

Dixie Chicken
Two Trains
Roll Um Easy
On Your Way Down
Kiss It Off
Fool Yourself
Walkin' All Night
Fat Man in the Bathtub
Juliette
Lafayette Railroad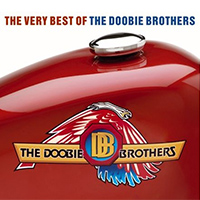 The Doobie Brothers
The Doobie Brothers

China Grove
Listen to the Music
Long Train Runnin'
Real Love
Rockin' Down the Highway
Takin' It to the Streets
What a Fool Believes
Minute By Minute
Black Water
Dependin' On You
One Step Closer
Take Me In Your Arms (Rock Me a Little While)
It Keeps You Runnin'
Jesus Is Just Alright
Another Park, Another Sunday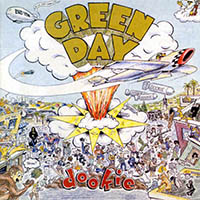 Green Day
Dookie

Burnout
Having A Blast
Chump
Longview
Welcome To Paradise
Pulling Teeth
Basket Case
She
Sassafras Roots
When I Come Around
Coming Clean
Emenius Sleepus
In The End
F.O.D.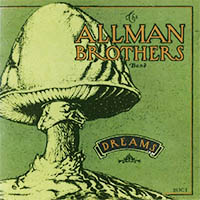 The Allman Brothers Band
Dreams

Shapes Of Things
Spoonful
Crossroads
Cast Off All My Fears
Down In Texas
Ain't No Good To Cry
BB King Medley
Morning Dew
God Rest His Soul
I Feel Free
She Has Funny Cars
Goin' Down Slow
Dreams
Don't Want You No More
It's Not My Cross To Bear
Trouble No More
Dreams
Statesboro Blues
Hoochie Coochie Man
Midnight Rider
Dimples [Ludlow Garage Ohio 1970 – Live]
I'm Gonna Move To The Outskirts Of Town
Revival
One More Ride
Whipping Post [Live Fillmore East 1971 – Live]
In Memory Of Elizabeth Reed [Fillmore East 1971 – Live]
Drunken Hearted Boy [Fillmore East 1971 – Live]
You Don't Love Me/Soul Serenade [Wpli Broadcast – live]
Blue Sky
Little Martha
Melissa
Ain't Wastin' Time No More (Live at Mar Y Sol Festival 1972)
Wasted Words
Ramblin' Man
Southbound
Jessica
Midnight Rider
One Way Out (Live at Winterland San Francisco 1973)
Long Time Gone
Can't Lose What You Never Had
Come And Go Blues
Bougainvillea
Can You Fool
Good Time Feeling
Crazy Love
Can't Take It With You
Just Ain't Easy
In Memory Of Elizabeth Reed
Angeline
Things Used To Do
Nancy
Rain
I'm No Angel
Demons
Duane's Tune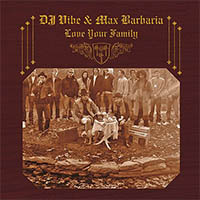 Crosby, Stills, Nash & Young
Déjà Vu

Carry On
Teach Your Children
Almost Cut My Hair
Helpless
Woodstock
Déjà Vu
Our House
4 + 20
Country Girl: Whiskey Boot Hill/Down, Down, Down/Country Girl (I Think You're Pretty)
Everybody I Love You
Southern Cross (import)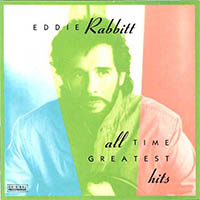 Eddie Rabbitt
Eddie Rabbitt: All Time Greatest Hits

I Love a Rainy Night
Drivin' My Life Away
Gone Too Far
Suspicions
I Can't Help Myself (Here Comes That Feelin')
Rocky Mountain Music
Two Dollars In the Jukebox
Do You Right Tonight
Pour Me Another Tequila
Hearts On Fire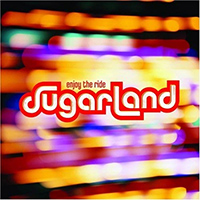 Sugarland
Enjoy The Ride

Settlin'
County Line
Want To
Everyday America
Happy Ending
These Are The Days
One Blue Sky
April Showers
Mean Girls
Stay
Sugarland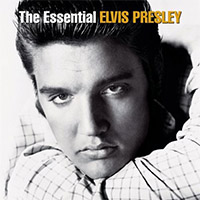 Elvis Presley
The Essential Elvis Presley (Remastered)

That's All Right
Baby, Let's Play House
Mystery Train
Heartbreak Hotel
I Was the One
Blue Suede Shoes
Hound Dog
Don't Be Cruel
Love Me Tender
All Shook Up
(There'll Be) Peace In the Valley (For Me)
Jailhouse Rock
Trouble
Fever
It's Now or Never
Reconsider Baby (R&B Version)
Are You Lonesome Tonight?
Little Sister
Can't Help Falling In Love
Return to Sender
(You're The) Devil In Disguise
Big Boss Man (R&B Version)
A Little Less Conversation
If I Can Dream
Memories
In the Ghetto
Suspicious Minds
Don't Cry Daddy
Kentucky Rain
Polk Salad Annie (Live)
The Wonder of You
I Just Can't Help Believin'
Burning Love
Always On My Mind
Steamroller Blues
Hurt
Moody Blue
A Little Less Conversation (remix)
Follow That Dream
Bossa Nova Baby
Viva Las Vegas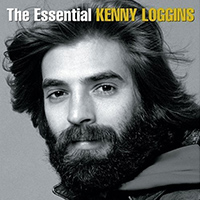 Kenny Loggins
The Essential Kenny Loggins

Footloose
Your Mama Don't Dance
Danny's Song
I'm Free (Heaven Helps the Man )
This Is It
I'm Alright (Theme from Caddyshack)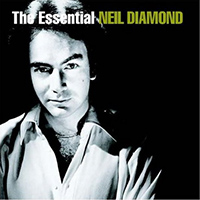 Neil Diamond
The Essential Neil Diamond

Solitary Man (Mono)
Cherry, Cherry (Mono)
I Got the Feelin' (Oh No, No)
Kentucky Woman (Mono)
Girl, You'll Be a Woman Soon (Mono)
You Got to Me (Mono)
Red, Red Wine (Mono)
Thank the Lord for the Night Time (Mono)
I'm a Believer (Mono)
Sweet Caroline
Song Sung Blue
Holly Holy
I Am… I Said
Cracklin' Rosie
Play Me (Live)
Morningside (Live)
Crunchy Granola Suite (Live)
Brooklyn Roads (Live)
Soolaimon (Live)
America
Hello Again
Love On the Rocks
Captain Sunshine (Live)
He Ain't Heavy… He's My Brother (Live)
Yes I Will / Lady Magdalene (Live)
Shilo (Live)
Brother Love's Traveling Salvation Show (Live)
If You Know What I Mean
Beautiful Noise
Desirée
Forever In Blue Jeans
September Morn
I've Been This Way Before
Yesterday's Songs
Heartlight
Headed for the Future
You Are the Best Part of Me
You Don't Bring Me Flowers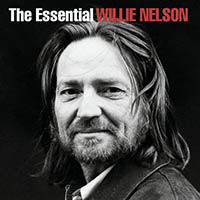 Willie Nelson
The Essential Willie Nelson

Everywhere I Go (with Emmylou Harris)
To All The Girls I've Loved Before (with Julio Iglesias)
Seven Spanish Angels (with Ray Charles)
My Heroes Have Always Been Cowboys
Night Life
Hello Walls
Crazy
On The Road Again
Angel Flying Too Close To The Ground
Funny How Time Slips Away
Always On My Mind
I Never Cared For You
Last Thing I Needed First Thing In The Morning
The Party's Over
Good Times
Me And Paul
City Of New Orleans
Shotgun Willie
Bloody Mary Morning
Blue Eyes Crying in The Rain
Forgiving You Was Easy
If You've Got The Money I've Got the Time
Living In The Promised Land
Nothing I Can Do About It Now
Uncloudy Day
Graceland
Georgia On My Mind
Blue Skies
All of Me
Help Me Make it Through The Night
Whiskey River (Live)
Stay A Little Longer (Live)
Mendocino County Line (with Lee Ann Womack)
Heartbreak Hotel (with Leon Russell)
Pancho And Lefty (with Merle Haggard)
Faded Love (with Ray Price)
One Time Too Many (with Steven Tyler & Aerosmith)
Good Hearted Woman(Waylon & Willie)
Mammas Don't Let Your Babies Grow Up To Be Cowboys(with Waylon Jennings)
Highwaymen (with Waylon Jennings, Johnny Cash, & Kris Kristofferson)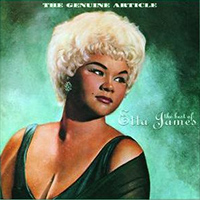 Etta James
Etta James The Millennium Collection

At Last
Something's Got A Hold On Me
All I Could Do Is Cry (1961 Version)
Stop the Wedding
Pushover
Don't Cry Baby
Trust In Me
My Dearest Darling
Tell Mama
Almost Persuaded
I'd Rather Go Blind
Something's Got a Hold On Me (1961 Version)

Evanescence
Fallen

Going Under
Bring Me To Life
Everybody's Fool
My Immortal
Tourniquet
Imaginary
Taking Over Me
Hello
My Last Breath
Whisper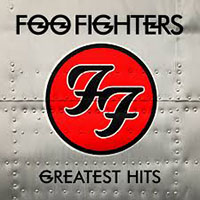 Foo Fighters
Foo Foghters Greatest Hits

All My Life
Best of You
Everlong
The Pretender
My Hero
Learn to Fly
Times Like These
Walk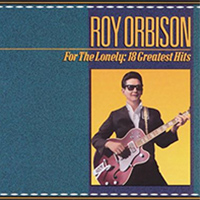 Roy Orbison
For The Lonely: 18 Greatest Hits

Ooby Dooby
Rockhouse
Uptown
Only The Lonely (Know How I Feel)
Blue Angel
I'm Hurtin'
Running Scared
Crying
Candy Man
Dream Baby (How Long Must I Dream)
Leah
Working For The Man
In Dreams
Mean Woman Blues
Blue Bayou
Pretty Paper
It's Over
Oh, Pretty Woman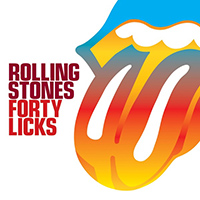 The Rolling Stones
Forty Licks

Street Fighting Man
Gimme Shelter
(I Can't Get No) Satisfaction
The Last Time
Jumpin' Jack Flash
You Can't Always Get What You Want
19th Nervous Breakdown
Under My Thumb
Not Fade Away
Have You Seen Your Mother, Baby, Standing In The Shadow?
Sympathy For The Devil
Mother's Little Helper
She's A Rainbow
Get Off Of My Cloud
Wild Horses
Ruby Tuesday
Paint It Black
Honky Tonk Women
It's All Over Now
Let's Spend The Night Together
Start Me Up
Brown Sugar
Miss You
Beast Of Burden
Don't Stop
Happy
Angie
You Got Me Rocking
Shattered
Fool To Cry
Love Is Strong
Mixed Emotions
Keys To Your Love
Anybody Seen My Baby?
Stealing My Heart
Tumbling Dice
Undercover Of The Night
Emotional Rescue
It's Only Rock N' Roll
Losing My Touch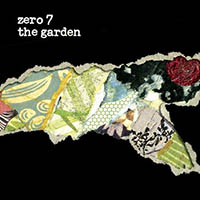 Zero 7
The Garden

Futures
Throw It All Away
Seeing Things
The Pageant of the Bizarre
You're My Flame
Left Behind
Today
This Fine Social Scene
Your Place
If I Can't Have You
Crosses
Waiting to Die
Futures (Acoustic Version)
Throw It All Away (Tribute to Dilla Remix By Demus)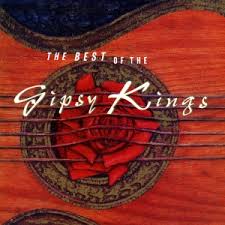 Gipsy Kings
Gipsy Kings

Bamboleo
Bem, Bem, Maria
Djobi Djoba
Luna de Fuego
Somos Gitanos
Majiwi
Mi Fandango
Como Un Silencio
Lleva Me El Compas
Felices Dias
Poquito A Poco
Magia Del Ritmo
Quiero Libertad
Jo Busco Un Camino
Flamencos En El Aire
Solo, Solo Dire
Hotel California (Spanish Mix)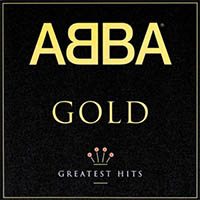 ABBA
Gold

Dancing Queen
Knowing Me, Knowing You
Take A Chance On Me
Mamma Mia
Lay All Your Love On Me
Super Trouper
I Have A Dream
The Winner Takes It All
Money, Money, Money
S.O.S.
Chiquitita
Fernando
Voulez Vous
Gimme! Gimme! Gimme! (A Man After Midnight)
Does Your Mother Know
One Of Us
The Name Of The Game
Thank You For The Music
Waterloo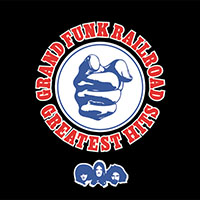 Grand Funk Railroad
Grand Funk Railroad Greatest Hits

We're an American Band
Time Machine
Walk Like a Man
Some Kind of Wonderful
Shinin On
Heartbreaker
Rock & Roll Soul
The Loco-Motion
Footstoppin Music
Mean Mistreater
Take Me
Bad Times
I'm Your Captain / Closer to Home
Inside Looking Out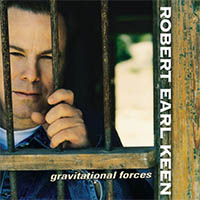 Robert Earl Keen
Gravitational Forces

My Home Ain't In The Hall Of Fame
Hello New Orleans2
Wild Wind3
Not A Drop Of Rain4
I Still Miss Someone5
Fallin' Out6
High Plains Jamboree
Walkin' Cane8
Goin' Nowhere Blues9
Snowin' On Ration10
Gravitational Forces11
The Road Goes On Forever12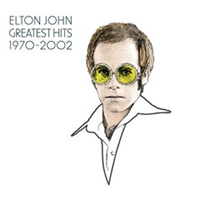 Elton John
Greatest Hits 1970-2002

Your Song
Levon
Tiny Dancer
Rocket Man (I Think It's Going To Be A Long, Long Time)
Honky Cat
Crocodile Rock
Daniel
Saturday Night's Alright For Fighting
Goodbye Yellow Brick Road
Candle In The Wind
Bennie And The Jets
Don't Let The Sun Go Down On Me
The Bitch Is Back
Philadelphia Freedom
Someone Saved My Life Tonight
Island Girl
Sorry Seems To Be The Hardest Word
Don't Go Breaking My Heart
Little Jeannie
I'm Still Standing
I Guess That's Why They Call It The Blues
Sad Songs (Say So Much)
I Don't Wanna Go On With You Like That
Nikita
Sacrifice
The One
Can You Feel The Love Tonight?
Circle Of Life
Believe
Blessed
Something About The Way You Look Tonight
Written In The Stars
I Want Love
This Train Don't Stop There Anymore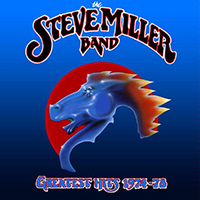 Steve Miller Band
Greatest Hits 1974-78

Swingtown
Jungle Love
Take the Money and Run
Rock'n Me
Serenade
True Fine Love
The Stake
The Joker
Fly Like an Eagle
Threshold
Jet Airliner
Dance, Dance, Dance
Winter Time
Wild Mountain Honey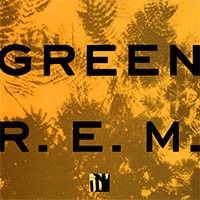 R.E.M.
Green

Pop Song 89
Get Up
You Are The Everything
Stand
World Leader Pretend
The Wrong Child
Orange Crush
Turn You Inside-Out
Hairshirt
I Remember California
Untitled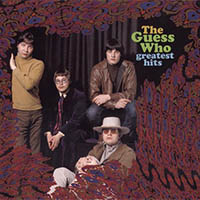 The Guess Who
The Guess Who: Greatest Hits

These Eyes
Laughing
Undun
No Time
American Woman
No Sugar Tonight / New Mother Nature
Hand Me Down World
Share the Land
Hang On to Your Life
Albert Flasher
Rain Dance
Sour Suite
Heartbroken Bopper
Guns Guns Guns
Follow Your Daughter Home
Star Baby
Clap for the Wolfman
Dancin' Fool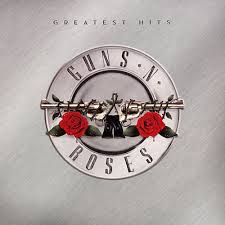 Guns N Roses
Guns N Roses: Greatest Hits

Welcome To Se Jungle
Sweat Child Of Mine
Patience
Paradise City
Knockin On heavens Door
Civil War
You Could Be Mine
Dont Crei
November Rain
Live & Lets Die
Yesterdays
Ain't It Fun
Since I Don't Have You
Sympathy For The Devil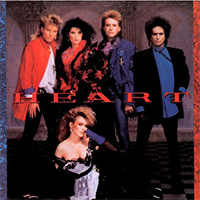 Heart
Heart

If Looks Could Kill
What About Love
Never
These Dreams
The Wolf
All Eyes
Nobody Home
Nothin' At All
What He Don't Know
Shell Shock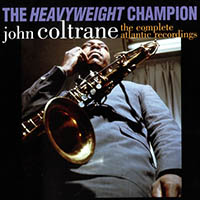 John Coltrane
Heavyweight Champion: the Complete Atlantic Recordings

Stairway To The Stars
The Late Late Blues
Bags & Trane
Three Little Words
The Night We Called It A Day
Be-Bop
Blues Legacy (Alternate Take)
Centerpiece
Giant Steps (Alternate Take)
Naima (Alternate Take)
Like Sonny (Alternate Take)
Spiral
Countdown
Countdown (Alternate Take)
Syeeda's Song Flute
Syeeda's Song Flute (Alternate Take)
Mr. P.C.
Giant Steps
Cousin Mary
Cousin Mary (Alternate Take)
I'll Wait And Pray
I'll Wait And Pray (Alternate Take)
Little Old Lady
Like Sonny
Harmonique
My Shining Hour
Naima
Some Other Blues
Fifth House
Cherryco
The Blessing
Focus On Sanity
The Invisible
Bemsha Swing
Village Blues
Village Blues (Alternate Take)
My Favorite Things
Central Park West
Mr. Syms
Untitled Original (Exotica) (Alternate Take)
Summertime
Body And Soul
Body And Soul (Alternate Take)
Mr. Knight
Blues To Elvin (Alternate Take 1)
Blues To Elvin
Mr. Day
Blues To You (Alternate Take 1)
Blues To You
Blues To Bechet
Satellite
Everytime We Say Goodbye
26-2
But Not For Me
Liberia
The Night Has A Thousand Eyes
Equinox
Dahomey Dance
Aisha
To Her Ladyship (Original Untitled Ballad)
My Favorite Things
Everytime We Say Goodbye
Summertime
But Not For Me
My Favorite Things, Pt.1
My Favorite Things, Pt.2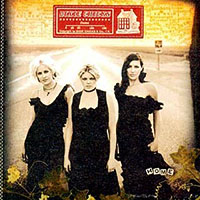 Dixie Chicks
Home

Long Time Gone
Landslide
Travelin' Soldier
Truth No. 2
White Trash Wedding
A Home
More Love
I Believe In Love
Tortured, Tangled Hearts
Lil' Jack Slade
Godspeed (Sweet Dreams)
Top Of The World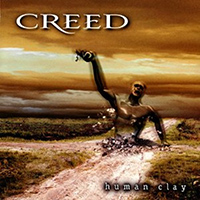 Creed
Human Clay

Are You Ready?
What If
Beautiful
Say I
Wrong Way
Faceless Man
Never Die
With Arms Wide Open
Higher
Wash Away Those Years
Inside Us All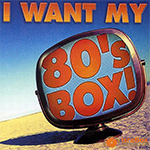 I Want My 80's Box
Various Artists

Poison Arrow
Take On Me
Heat Of The Moment
In A Big Country
Rapture
My Prerogative
Cuts Like A Knife
Video Killed The Radio Star
The Lady In Red
Do You Really Want To Hurt Me
Let It Whip
Come On Eileen
Sweet Dreams
She Drives Me Crazy
One Thing Leads To Another
Relax
You Dropped A Bomb On Me
Looking For A New Love
Steppin' Out
Missing You
Celebration
Our House
Suddenly Last Summer
Sister Christian
Weird Science
Love Is A Battlefield
Sledgehammer
Harden My Heart
Addicted To Love
Walk This Way
Tainted Love
Tempted
Higher Love
Luka
Everybody Wants To Rule The World
Hold Me Now
I Think We're Alone Now
867-5309/Jenny
Mickey
Everybody Have Fun Tonight
Here I Go Again
Oh Yeah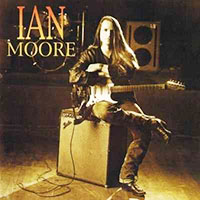 Ian Moore
Ian Moore

Nothing
Revelation
Satisfied
Blue Sky
Not In Vain
Harlem
How Does It Feel
Deliver Me
How Long
Please God
Carry On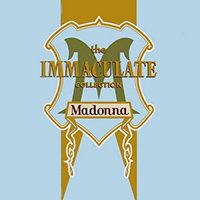 Madonna
The Immaculate Collection

Holiday
Lucky Star
Borderline
Like A Virgin
Material Girl
Crazy For You
Into The Groove
Live To Tell
Papa Don't Preach
Open Your Heart
La Isla Bonita
Like A Prayer
Express Yourself
Cherish
Vogue
Justify My Love
Rescue Me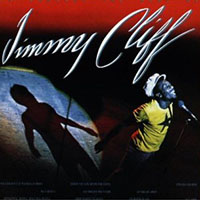 Jimmy Cliff
In Concert

You Can Get It If You Really Want It
Vietnam
Fountain Of Life
Many Rivers To Cross
Wonderful World, Beautiful People
Under The Sun, Moon And Stars
Wild World
Sitting In Limbo
Struggling Man
The Harder They Come
I Can See Clearly Now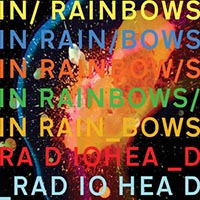 Radiohead
In Rainbows

15 Step
Bodysnatchers
Nude
Weird Fishes/Arpeggi
All I Need
Faust Arp
Reckoner
House Of Cards
Jigsaw Falling Into Place
Videotape
Creep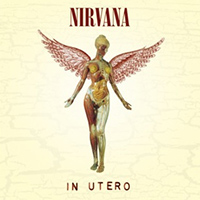 Nirvana
In Utero

Serve The Servants
Scentless Apprentice
Heart-Shaped Box
Rape Me
Frances Farmer Will Have Her Revenge On Seattle
Dumb
Very Ape
Milk It
Pennyroyal Tea
Radio Friendly Unit Shifter
Tourette's
All Apologies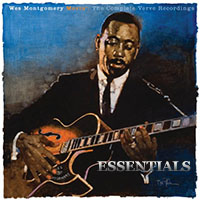 Wes Montgomery
The Incredible Jazz Guitar

Airegin
D-Natural Blues
Polka Dots And Moonbeams
Four On Six
West Coast Blues
In Your Own Sweet Way
Mr Walker (Renie)
Gone With The Wind

James Taylor
James Taylor Greatest Hits

Something In The Way She Moves
Carolina In My Mind
Fire And Rain
Sweet Baby James
Country Road
You've Got A Friend
Don't Let Me Be Lonely Tonight
Walking Man
How Sweet It Is (To Be Loved By You)
Mexico
Shower The People
Steamroller [Live]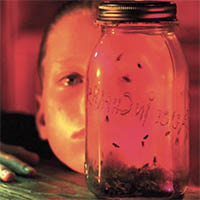 Alice In Chains
Jar Of Flies

Rotten Apple
Nutshell
I Stay Away
No Excuses
Whale & Wasp
Don't Follow
Swing On This
Rooster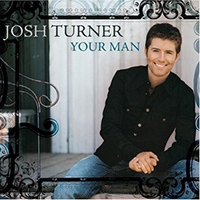 Josh Turner
Josh Turner

Everything Is Fine
Long Black Train
Why Don't We Just Dance
Would You Go With Me
Firecracker
I Wouldn't Be a Man
Another Try
What It Ain't
Your Man
Your Smile
As Fast As I Could
Backwoods Boy
Me and God
One Woman Man
She'll Go On You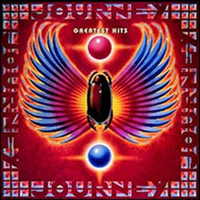 Journey
Journey: Greatest Hits

Only the Young
Don't Stop Believin'
Wheel In the Sky
Faithfully
I'll Be Alright Without You
Any Way You Want It
Ask the Lonely
Who's Crying Now
Separate Ways (Worlds Apart)
Lights
Lovin', Touchin', Squeezin'
Open Arms
Girl Can't Help It
Send Her My Love
Be Good to Yourself
When You Love a Woman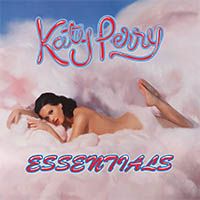 Katy Perry
Katy Perry Essentials

Roar
I Kissed a Girl
California Gurls (feat. Snoop Dogg)
Firework
Hot N Cold
Dark Horse (feat. Juicy J)
Wide Awake
Teenage Dream
Who Am I Living For?
Pearl
Hummingbird Heartbeat
Not Like the Movies
E.T.
Peacock
The One That Got Away
Last Friday Night (T.G.I.F.)
Circle the Drain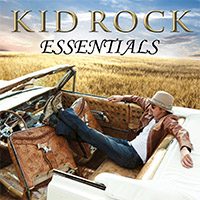 Kid Rock
Kid Rock Essentials

Born Free
Cowboy
All Summer Long
Wasting Time
Picture
Only God Knows Why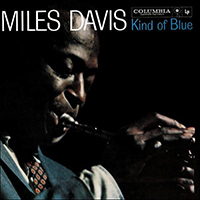 Miles Davis
Kind Of Blue

So What
Freddie Freeloader
Blue In Green
All Blues
Flamenco Sketches
Flamenco Sketches (Alternate Take)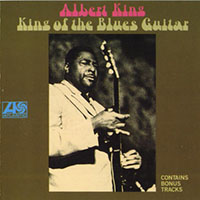 Albert King
King Of The Blues Guitar

Laundromat Blues
Overall Junction
Oh, Pretty Woman
Funk Shun
Crosscut Saw
Personal Manager
Kansas City*
The Hunter*
I Almost Lost My Mind*
Cold Feet
I Love Lucy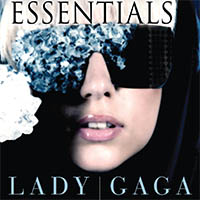 Lady Gaga
Lady Gaga Essential

Yoü and I
Bad Romance
Born This Way
Paparazzi
Just Dance
Alejandro
Poker Face
Applause
Edge Of Glory

Jim Morris
Laid Back & Key Wasted

Laid Back and Key Wasted
The Unidentified Man
Back in the Sunshine Again
Roadkill Maintenance Man
Too Early for Drinking
Livin' Till the Day I Die
Patty Spoloetto 91
Why Can't a Woman Learn to Say Goodbye Like a Man
The Sailboat Race
Old Man Tom
The Things You Do When You're Drinking
Tarpon Jim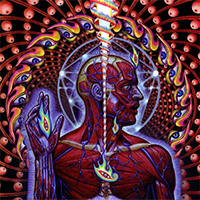 Tool
Lateralus

The Grudge
Eon Blue Apocalypse
The Patient
Mantra
Schism
Parabol
Parabola
Ticks & Leeches
Lateralus
Disposition
Reflection
Triad
Faaip De Oaid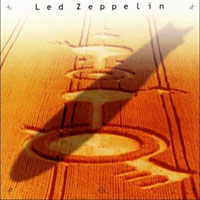 Led Zeppelin
Led Zeppelin Box Set

Whole Lotta Love
Heartbreaker
Communication Breakdown
Babe I'm Gonna Leave You
What Is And What Should Never Be
Thank You
I Can't Quit You Baby
Dazed And Confused
Your Time Is Gonna Come
Ramble On
Travelling Riverside Blues
Friends
Celebration Day
Hey Hey What Can I Do
White Summer/Black Mountain Side
Black Dog
Over The Hills And Far Away
Immigrant Song
The Battle Of Evermore
Bron-Y-Aur Stomp
Tangerine
Going To California
Since I've Been Loving You
D'yer Mak'er
Gallows Pole
Custard Pie
Misty Mountain Hop
Rock & Roll
The Rain Song
Stairway To Heaven
Kashmir
Trampled Under Foot
For Your Life
No Quarter
Dancing Days
When the Levee Breaks
Achilles Last Stand
The Song Remains the Same
Ten Years Gone
In My Time Of Dying
Bring It On Home
In The Evening
Candy Store Rock
The Ocean
Ozone Baby
Houses Of The Holy
Wearing And Tearing
Poor Tom
Nobody's Fault But Mine
Fool In The Rain
In The Light
The Wanton Song
Moby Dick/Bonzo's Montreux
I'm Gonna Crawl
All My Love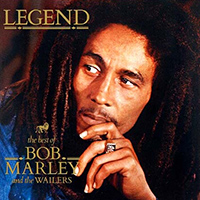 Bob Marley & The Wailers
Legend

Is This Love
No Woman No Cry (Live)
Could You Be Loved
Three Little Birds
Buffalo Soldier
Get Up Stand Up
Stir It Up
One Love/People Get Ready
I Shot The Sheriff
Waiting In Vain
Redemption Song
Satisfy My Soul
Exodus
Jamming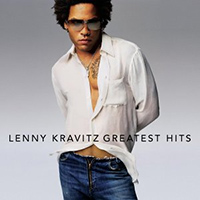 Lenny Kravitz
Lenny Kravits: Greatest Hits

Are You Gonna Go My Way
Fly Away
Rock And Roll Is Dead
Again
It Ain't Over 'Til It's Over
Can't Get You Off My Mind
Mr. Cab Driver
American Woman
Stand By My Woman
Always On The Run
Heaven Help
I Belong To You
Believe
Let Love Rule
Black Velveteen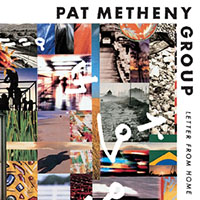 Pat Metheny
Letter From Home

Have You Heard
Every Summer Night
Better Days Ahead
Spring Ain't Here
45/8
5-5-7
Beat 70
Dream Of The Return
Are We There Yet
Vidala
Slip Away
Letter From Home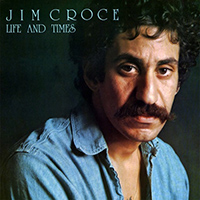 Jim Croce
Life and Times

I Got a Name
You Don't Mess Around With Jim
I'll Have to Say I Love You In a Song
Operator (That's Not the Way It Feels)
Bad, Bad Leroy Brown
Time In a Bottle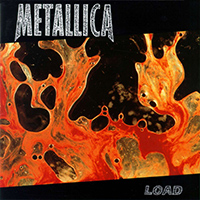 Metallica
Load

Ain't My Bitch
2 X 4
The House Jack Built
Until It Sleeps
King Nothing
Hero Of The Day
Bleeding Me
Cure
Poor Twisted Me
Wasted My Hate
Mama Said
Thorn Within
Ronnie
The Outlaw Torn
Whiskey In the Jar (Garage Inc)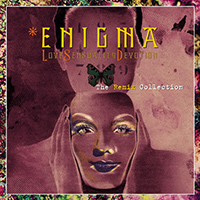 Enigma
Love Sensuality Devotion: The Greatest Hits

The Landing
Turn Around
Gravity Of Love
T.N.T
Modern Crusaders
Shadows
Return To Innocence
I Love You
Principles Of Lust
Sadness
Silence Must Be Heard
Smell Of Desire
Mea Culpa
Oush The Limits
Beyond
Age Of Loneliness
Morphing Thru Time
The Cross Of Changes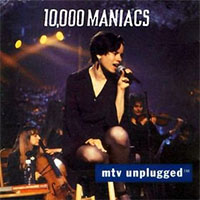 10,000 Maniacs
MTV Unplugged

These Are Days
Eat For Two
Candy Everybody Wants
I'm Not The Man
Don't Talk
Hey Jack Kerouac
What's The Matter Here ?
Gold Rush Brides
Like The Weather
Trouble Me
Jezebel
Because The Night
Stockton Gala Days
Noah's Dove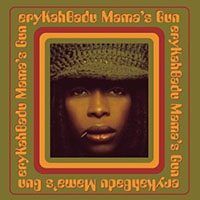 Erykah Badu
Mama's Gun

Hey Sugah
Booty
Kiss Me On My Neck (Hesi)
Didn't Cha Know
My Life
Cleva
Props To The Lonely People
Time's A Wastin
Orange Moon
Penitentiary Philosophy
Bag Lady
In Love With You
Bag LadyGreen Eyes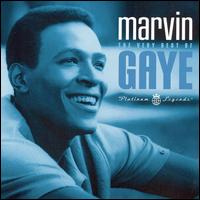 Marvin Gaye
Marvin Gaye's Greatest

Dusty's
Your Precious Love
Ain't That Peculiar
If I Could Build My Whole World Around You
That's The Way Love Is
You're All I Need To Get By
I'll Be Doggone
I Heard It Through The Grapevine
Too Busy Thinking About My Baby
What's Going On
Ain't Nothing Like The Real Thing
Inner City Blues (Make Me Wanna Holler)
Mercy Mercy Me (The Ecology)
Trouble Man
Let's Get It On
Distant Lover
Got To Give It Up (Part 1)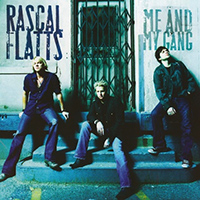 Rascal Flatts
Me & My Gang

Stand
What Hurts The Most
Backwards
I Feel Bad
My Wish
Pieces
Yes I Do
To Make Her Love Me
Words I Couldn't Say
Me And My Gang
Cool Thing
Ellsworth
He Ain't The Leavin' Kind
Life Is A Highway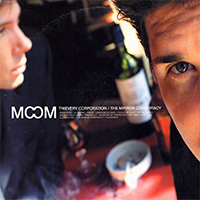 Thievery Corporation
The Mirror Conspiracy

Treasures
Le Monde
Indra
Lebanese Blonde
Focus on Sight
Air Batucada
So Com Voce
Samba Tranquille
Shadows of Ourselves
The Hong Kong Triad
Illumination
The Mirror Conspiracy
Tomorrow
Bario Alto
Guide for I and I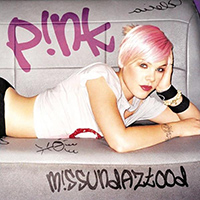 Pink
Missundaztood

Missundaztood
Don't Let Me Get Me
Just Like A Pill
Get The Party Started
Trouble
18 Wheeler
Family Portrait
Dear Diary
Eventually
Numb
Gone To California
My Vietnam
Lonely Girl
Respect
Misery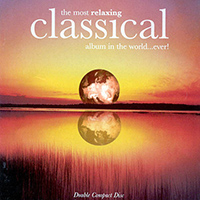 The Most Relaxing Classical Album In The World… Ever!
Various Artists

Elgar: Variations On An Original Theme, Op. 36, "Enigma" – Nimrod
Delibes: Lakme – Viens, Mallika (Flower Duet)
Vivaldi: Violin Concerto In F Minor, Op. 8/4, RV 297, "The Four Seasons (Winter)" – 2. Largo
Bach: Keyboard Concerto In F Minor, BWV 1056 – 2. Largo
Vivaldi: Concerto In G For 2 Mandolins, RV 532 – 2. Andante
Mozart: Piano Concerto #21 In C, K 467
Rachmaninov: Piano Concerto #2 In C Minor, Op. 18 – 2. Adagio Sostenuto
Dvořák: Serenade In E, Op. 22 – 1. Moderato
Debussy: Suite Bergamasque, L 75 – Clair De Lune
Fauré: Pavane, Op. 50
Bach: Cantata #147, BWV 147, "Herz Und Mund Und Tat Und Leben" – Jesu, Joy Of Man's Desiring
Saint-Saëns: Carnival Of The Animals – The Swan
Barber: Adagio For Strings, Op. 11
Fauré: Requiem, Op. 48 – In Paradisum
Massenet: Thaïs – Méditation
Mozart: Clarinet Concerto In A, K 622 – 2. Adagio (Excerpt)
Górecki: Symphony #3, Op. 36, "Symphony Of Sorrowful Songs" – 2. Lento E Largo, Tranquillissimo
Mozart: Concerto In C For Flute & Harp, K 299 – Andantino
Offenbach: Les Contes D'Hoffmann – Barcacarolle
Vaughan Williams: Sir John In Love – Fantasia On Greensleeves
Rodrigo: Concierto De Aranjuez – 2. Adagio
Satie: 3 Gymnopédies – #1: Lent Et Douloureaux
Pook: Blow The Wind – Pie Jesu
Rachmaninov: Rhapsody On A Theme Of Paganini, Op. 43 – Var. #18
Puccini: Gianni Schicchi – O Mio Babbino Caro
Mendelssohn: Violin Concerto In E Minor, Op. 64 – Andante
Beethoven: Piano Sonata #14 In C Sharp Minor, Op. 27/2, "Moonlight" – 1. Adagio Sostenuto
Bach: Orchestral Suite #3 In D, BWV 1068 – Air "On The G String"
Grieg: Peer Gynt, Op. 23 – Morning
Pachelbel: Canon & Gigue In D – Canon
Albinoni: Adagio In G Minor
Boccherini: String Quintet In A, Op. 13/5, G 281 – Minuet
Borodin: String Quartet #2 In D – 3. Notturno: Andante
Mascagni: Cavalleria Rusticana – Intermezzo
Bizet: Carmen – Entr' Acte #3
J.S. Bach: Cantata #140, BWV 140, Wachet Auf, Ruft Uns Die Stimme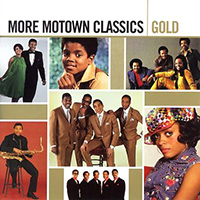 Motown: The Classic Years
Various Artists

Money (That's What I Want)
Do You Love Me
My Whole World Ended (The Moment You Left Me)
Someday We'll Be Together
War
I Can't Help Myself (Sugar Pie, Honey Bunch)
Reach Out I'll Be There
Midnight Train to Georgia
I Heard It Through The Grapevine
Neither One Of Us
I Want You Back
What Becomes Of The Broken Hearted
Shotgun
Fingertips Pt.2
(Love Is Like A) Heat Wave
Dancing In The Streets
Jimmy Mack
Please Mr. Postman
How Sweet It Is (To Be Loved By You)
I Heard It Through The Grapevine
What's Going On
Your Precious Love
You Beat Me To The Punch
My Guy
Shop Around
The Tracks Of My Tears
Going To A Go-Go
The Tears Of A Clown
It's A Shame
Higher Ground
Uptight (Everything's Alright)
Signed, Sealed, Delivered I'm Yours
Superstition
Where Did Our Love Go
Stop! In The Name Of Love
You Can't Hurry Love
Up The Ladder To The Roof
My Girl
Ain't Too Proud To Beg
I Can't Get Next To You
Ball Of Confusion (That's What The World Is Today)
Papa Was A Rollin' Stone
Smiling Faces Sometimes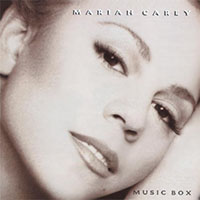 Mariah Carey
Music Box

Dreamlover
Hero
Anytime You Need A Friend
Music Box
Now That I Know
Never Forget You
Without You
Just To Hold You Once Again
I've Been Thinking About You
All I've Ever Wanted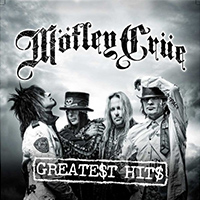 Mötley Crüe
Mötley Crüe: The Greatest Hits (Deluxe Version)

Too Fast for Love
Shout At the Devil
Looks That Kill
Too Young to Fall In Love
Smokin' In the Boys Room
Home Sweet Home
Wild Side
Girls, Girls, Girls
Dr. Feelgood
Kickstart My Heart
Same Ol' Situation (S.O.S)
Don't Go Away Mad (Just Go Away)
Without You
Primal Scream
Sick Love Song
Afraid
If I Die Tomorrow
Saints of Los Angeles (Gang Vocal)
Animal In Me (Remix)
Girls, Girls, Girls (From Live Around the World 1989-1990)
Red Hot (From Live Around the World 1989-1990)
All In the Name Of… (From Live Around the World 1989-1990)
Dr. Feelgood (From Live Around the World 1989-1990)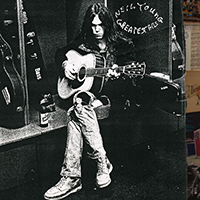 Neil Young
Neil Young: Greatest Hits

Down By the River
Cowgirl In the Sand
Cinnamon Girl
Helpless
After the Gold Rush
Only Love Can Break Your Heart
Southern Man
Ohio
The Needle and the Damage Done
Old Man
Heart of Gold
Like a Hurricane
Comes a Time
Hey Hey, My My (Into the Black)
Rockin' In the Free World
Harvest Moon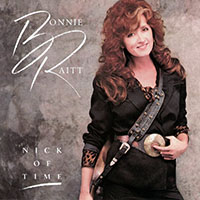 Bonnie Raitt
Nick Of Time

Nick Of Time
Thing Called Love
Love Letter
Cry On My Shoulder
Real Man
Nobody's Girl
Have A Heart
Too Soon To Tell
I Will Not Be Denied
I Ain't Gonna Let You Break My Heart Again
The Road's My Middle Name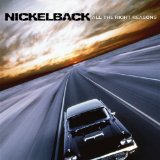 Nickelback
Nickleback Essentials

Hero (Motion Picture Version)
Never Again
Something In Your Mouth
How You Remind Me
Gotta Be Somebody
Photograph
Someday (Single Mix)
Animals
Too Bad
Feelin' Way Too Damn Good
Savin' Me
Far Away
Figured You Out
If Everyone Cared
If Today Was Your Last Day
Rockstar

No Doubt
No Doubt Essentials

Ex-Girlfriend
Simple Kind Of Life
Bathwater
Six Feet Under
Magic's In The Makeup
Artificial Sweetener
Marry Me
New
Too Late
Comforting Lie
Suspension Without Suspense
Staring Problem
Home Now
Dark Blue
Spiderwebs
Excuse Me Mr.
Just A Girl
Happy Now?
Different People
Hey You
The Climb
Sixteen
Sunday Morning
Don't Speak
You Can Do It
World Go 'Round
End It On This
Tragic Kingdom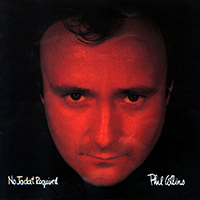 Phil Collins
No Jacket Required

Sussudio
Only You Know And I Know
Long Long Way To Go
I Don't Wanna Know
One More Night
Don't Lose My Number
Who Said I Would
Doesn't Anybody Stay Together Anymore
Inside Out
Take Me Home
We Said Hello, Goodbye (Don't Look Back)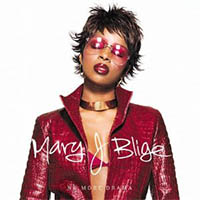 Mary J. Blige
No More Drama

Love
Family Affair
Steal Away
He Think I Don't Know
PMS
No More Drama
Beautiful Day
Flying Away
Never Been
2 U
In The Meantime
Forever No More
Testimony
Dance For Me (Remix)
Where I've Been
Rainy Dayz
No More Drama (Remix)

Frank Sinatra
Nothing But the Best – The Frank Sinatra Collection (Remastered)

Come Fly With Me
The Best Is Yet to Come (With Count Basie and His Orchestra)
The Way You Look Tonight
Luck Be a Lady
Bewitched
The Good Life (With Count Basie and His Orchestra)
The Girl from Ipanema (With Antonio Carlos Jobim)
Fly Me to the Moon (In Other Words)
Summer Wind
Strangers In the Night
Call Me Irresponsible
Somethin' Stupid (With Nancy Sinatra)
My Kind of Town
It Was a Very Good Year
That's Life
Moonlight Serenade
Nothing But the Best
Drinking Again
All My Tomorrows
My Way
Theme from New York, New York
Body and Soul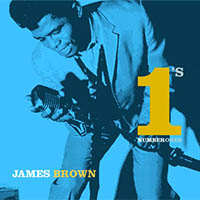 James Brown
Number 1's

Doing It to Death, Pt. 1 (AM DJ Version)
Papa's Got a Brand New Bag, Pt. 1 (Single Version)
I Got You (I Feel Good) [1965 Single – Mono]
It's a Man's, Man's, Man's World (Album Version)
Cold Sweat, Pt. 1 (Single Version)
I Got the Feelin' (Single Version)
Say It Loud – I'm Black and I'm Proud, Pt. 1 (Single Version)
Give It Up or Turnit a Loose (Single Version)
Mother Popcorn (Single Version)
(Get Up I Feel Like Being A) Sex Machine, Pt. 1 [Single Version]
Make It Funky, Pt. 1 (Single Version) [Stereo]
Talkin' Loud and Sayin' Nothing, Pt. 1
Get On the Good Foot, Pt. 1 (Single Version) [Stereo]
The Payback, Pt. 1
My Thang (Single Version)
Papa Don't Take No Mess, Pt. 1 (Single Version)
Try Me (Single Version)
Super Bad, Pts. 1 & 2 (Single Version)
Hot Pants, Pt. 1 (She Got to Use What She Got to Get Want She Wants) [Single Version]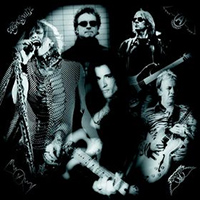 Aerosmith
O, Yeah! Ultimate Aerosmith Hits

Mama Kin
Dream On
Same Old Song And Dance
Seasons Of Wither
Walk This Way
Big Ten Inch Record
Sweet Emotion
Last Child
Back In The Saddle
Draw The Line
Dude (Looks Like A Lady)
Angel
Rag Doll
Janie's Got A Gun
Love In An Elevator
What It Takes
The Other Side
Livin' On The Edge
Cryin'
Amazing
Deuces Are Wild
Crazy
Falling In Love (Is Hard On The Knees)
Pink (The South Beach Mix)
I Don't Want To Miss A Thing
Jaded
Just Push Play (Radio Remix)
Walk This Way
Girls Of Summer
Lay It Down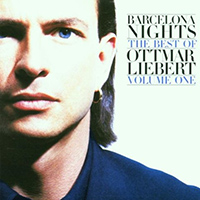 Ottmar Liebert
Ottmar Liebert Barcelona Nights – CD

Barcelona Nights
Santa Fe
Isla Del Sol
Bullfighter's Dream
In The Hands Of Love
Heart Still/Beating
Driving 2 Madrid (B4 The Storm)
August Moon
Dancing Under The Moon
Festival (Of 7 Lights)
La Rosa Negra
2 The Night
Borrasca
Bajo La Luna Mix
3 Women Walking
2 The Night
Passing Strom
Waiting 4 Stars 2 Fall
Road 2 Her/Home
After The Rain
Flowers Of Romance
Moon Over Trees
Shadows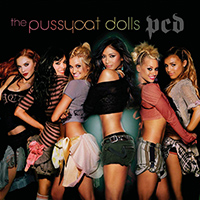 The Pussycat Dolls
PCD

Don't Cha
Beep
Wait a Minute
Stickwitu
Buttons
Tainted Love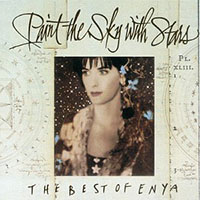 Enya
Paint The Sky With Stars: The Best Of Enya

Orinoco Flow
Caribbean Blue
Book Of Days
Anywhere Is
Only If
The Celts
China Roses
Shepherd Moons
Ebudae
Storms In Africa
Watermark
Paint The Sky With Stars
Marble Halls
On My Way Home
The Memory Of Trees
Boadicea
Cursum Perficio
On Your Shore
Exile
Miss Clare Remembers
Evening Falls
River
The Longships
Na Laetha Geal M'óige
Storms In Africa, Pt. 2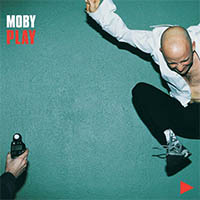 Moby
Play & Play: B Sides

Honey
Find My Baby
Porcelain
Why Does My Heart Feel So Bad?
South Side
Rushing
Bodyrock
Natural Blues
Machete
7
Run On
Down Slow
If Things Were Perfect
Everloving
Inside
Guitar Flute & String
The Sky Is Broken
My Weakness
Flower
Sunday
Memory Gospel
Whispering Wind
Summer
Spirit
Flying Foxes
Sunspot
Flying Over the Dateline
Running
The Sun Never Stops Setting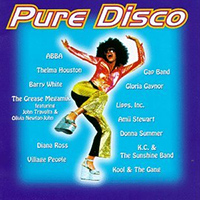 Pure Disco
Various Artists

Dancing Queen
I Love The Nightlife
Knock On Wood
You're The First, The Last, My Everything
Brick House
Love Hangover
Hot Stuff
I Feel Love (Rollo & Sister Bliss Monster Mix Radio Edit)
Oops Upside Your Head (I Don't Believe You Want To Get Up An
Cuba
I Will Survive
Rock the Boat
Flashback
That's The Way (I Like It)
GET Down Tonight
Boogie shoes
Celebration
Lady Marmalade
Funkytown
Got To Give It Up (Part One)
Love Train
Grease Megamix
Best Disco In Town
We Are Family
Thank You (Falettinme Be Mice Elf Agin)
I Need Your Lovin'
Don't Leave Me This Way
Disco Inferno
Y.M.C.A.
Why Can't We Be Friends
Play That Funky Music
If I Can't Have You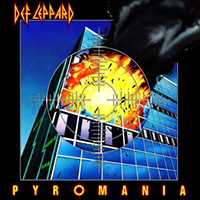 Def Leppard
Pyromania

Rock Rock (Till You Drop)
Photograph
Stagefright
Too Late For Love
Die Hard The Hunter
Foolin'
Rock Of Ages
Comin' Under Fire
Action Not Words
Billy's Got A Gun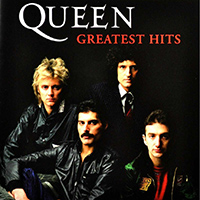 Queen
Queen"s Greatest Hits

We Will Rock You
We Are The Champions
Another One Bites The Dust
Killer Queen
Somebody To Love
Fat Bottomed Girls
Bicycle Race
You're My Best Friend
Crazy Little Thing Called Love
Now I'm Here
Play The Game
Seven Seas Of Rhye
Body Language
Save Me
Don't Stop Me Now
Good Old Fashioned Lover Boy
I Want To Break Free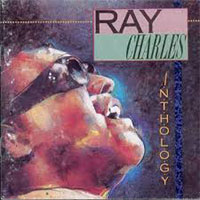 Ray Charles
Ray Charles Anthology

Hit The Road Jack
Georgia On My Mind
Let's Go Get Stoned
I Don't Need No Doctor
Hallelujah I Love Her So
One Mint Julep
That Lucky Old Sun
Unchain My Heart
Don't Set Me Free
I Can't Stop Loving You
Busted
Crying Time
Cry
What'd I Say
Here We Go Again
I Gotta Woman
Eleanor Rigby
You Are My Sunshine
Born To Lose
America, The Beautiful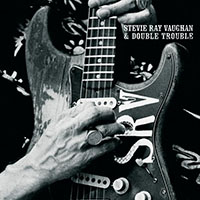 Stevie Ray Vaughan & Double Trouble
The Real Deal: Greatest Hits Vol. 2

Love Struck Baby
Ain't Gone 'n' Give Up On Love
Scuttle Buttin'
Wall Of Denial
Lenny
Superstition [Live]
Empty Arms
Riviera Paradise
Look At Little Sister
Willie The Wimp [Live]
Pipeline
Shake For Me [Live]
Leave My Girl Alone [Live]
Telephone Song
Voodoo Chile (Slight Return)
Life By The Drop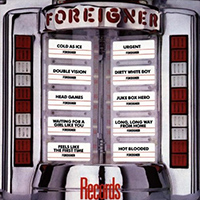 Foreigner
Records

Cold As Ice
Double Vision
Head Games
Waiting for a Girl Like You
Feels Like the First Time
Urgent
Dirty White Boy
Juke Box Hero
Long, Long Way from Home
Hot Blooded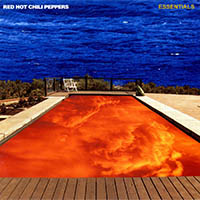 Red Hot Chili Peppers
Red Hot Chili Peppers Essentials

By The Way
Higher Ground
Scar Tissue
Otherside
Soul to Squeeze
Californication
Snow (Hey Oh)
Dani California
Give It Away
Under The Bridge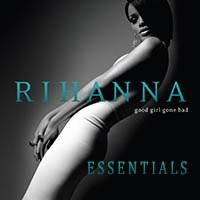 Rihanna
Rihanna Essentials

Love the Way You Lie (feat. Rihanna)
If I Never See Your Face Again (feat. Rihanna)
SOS
Unfaithful
Umbrella (feat. Jay-Z)
Shut Up and Drive
Take a Bow
Unfaithful
Hate That I Love You (feat. Ne-Yo)
Pon de Replay
If I Never See Your Face Again (feat. Rihanna)
SOS
Rehab
Disturbia
Don't Stop the Music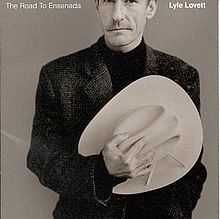 Lyle Lovett
The Road To Ensenada

Don't Touch My Hat
Her First Mistake
Fiona
That's Right (You're Not From Texas)
Who Loves You Better
Private Conversation
Promises
It Ought To Be Easier
I Can't Love You Anymore
Long Tall Texan
Christmas Morning
The Road to Ensenada
The Girl In The Corner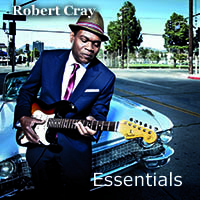 Robert Cray
Robert Cray Essentials

The Forecast (Calls for Pain)
These Things
My Problem
Labor Of Love
Bouncin' Back
Consequences
The Things You Do To Me
Walk Around Time
Move A Mountain
Holdin' Court
Midnight Stroll
Don't Be Afraid Of The Dark
Don't You Even Care
Your Secret's Safe With Me
I Can't Go Home
Night Patrol
Acting This Way
Gotta Change The Rules
Across The Line
At Last
Laugh Out Loud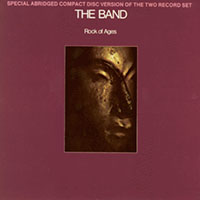 The Band
Rock Of Ages

Don't Do It
King Harvest (Has Surely Come)
Caledonia Mission
Get Up, Jake
The W.S. Walcott Medicine Show
Stage Fright
The Night They Drove Old Dixie Down/Across The Great Divide
This Wheel's On Fire
Rag Mama Rag
The Weight
The Shape I'm In
The Unfaithful Servant
Life Is A Carnival
The Genetic Method
Chest Fever
(I Don't Want To) Hang Up My Rock And Roll Shoes
Up On Cripple Creek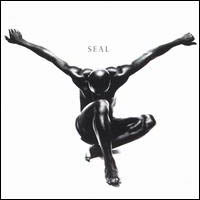 Seal
Seal

Bring It On
Prayer For The Dying
Dreaming In Metaphors
Don't Cry
Fast Changes
Kiss From A Rose
People Asking Why
Newborn Friend
If I Could
I'm Alive
Bring It On (Reprise)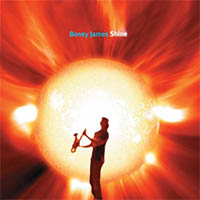 Boney James
Shine

Shine
The Total Experience
Aquas de Marco
Let It Go
In the Rain
Gonna Get It
Breathe
Love Song
Hypnotic
The Way She Walks
Dedication
Soft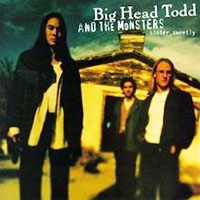 Big Head Todd & The Monsters
Sister Sweetly

Broken Hearted Savior
Sister Sweetly
Turn The Light Out
Tomorrow Never Comes
It's Alright
Groove Thing
Soul For Every Cowboy
Ellis Island
Circle
Brother John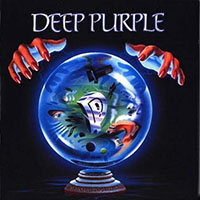 Deep Purple
Slaves And Masters

King Of Dreams
The Cut Runs Deep
Fire In The Basement
Truth Hurts
Breakfast In Bed
Love Conquers All
Fortuneteller
Too Much Is Not Enough
Wicked Ways
Smoke On the Water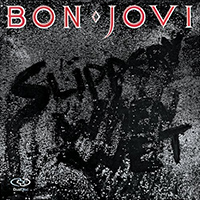 Bon Jovi
Slippery When Wet

Let It Rock
You Give Love A Bad Name
Livin' On A Prayer
Social Disease
Wanted Dead Or Alive
Raise Your Hands
Without Love
I'd Die For You
Never Say Goodbye
Wild In The Streets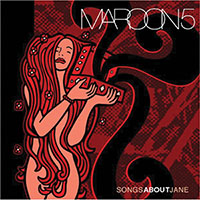 Maroon 5
Songs About Jane

Harder To Breathe
This Love
Shiver
She Will Be Loved
Tangled
The Sun
Must Get Out
Sunday
Secret
Through With You
Not Coming Home
Sweetest Goodbye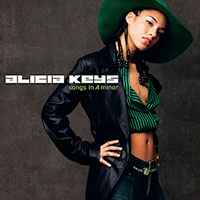 Alicia Keys
Songs In A Minor

Piano & I
Girlfriend
How Come You Don't Call Me
Fallin'
Troubles
Rock Wit You
A Woman's Worth
Jane Doe
The Life
Mr. Man (Duet With Jimmy Cozier)
Never Felt This Way (Interlude)
Butterflyz
Why Do I Feel So Sad
Caged Bird
Lovin U (Bonus Track)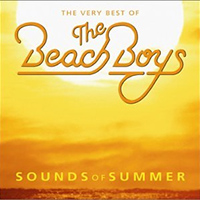 The Beach Boys
Sounds of Summer – The Very Best of the Beach Boys

California Girls
I Get Around
Surfin' Safari
Surfin' USA
Fun, Fun, Fun
Surfer Girl
Don't Worry Baby
Little Deuce Coupe
Shut Down
Help Me, Rhonda
Be True to Your School
When I Grow Up (To Be a Man)
In My Room
God Only Knows
Sloop John B.
Wouldn't It Be Nice
Getcha Back
Come Go With Me
Rock 'n' Roll Music
Dance, Dance, Dance
Barbara Ann
Do You Wanna Dance
Heroes and Villains
Good Timin'
Kokomo
Do It Again
Wild Honey
Darlin'
I Can Hear Music
Good Vibrations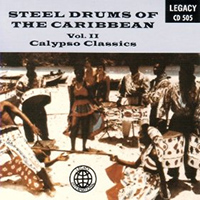 Jamaican Steel Band
Steel Drums of the Caribbean, Vol. 2 – Calypso Classics

Island In the Sun
The Banana Boat Song (Day-O)
Red, Red Wine
Aloha
Guantanamera
Lambada
Jamaican Farewell
Kingston Town
Islande
Pedro
Tocame
Peanut Vendor
Volare
Volcano
Brazil
Yellow Bird
Hot, Hot, Hot!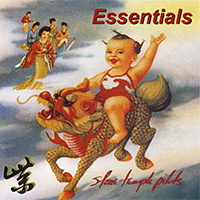 Stone Temple Pilots
Stone Temple Pilots Essentials

Dead and Bloated
Sex Type Thing
Wicked Garden
No Memory
Sin
Naked Sunday
Creep
Piece of Pie
Plush
Wet My Bed
Crackerman
Where the River Goes
Meatplow
Vasoline
Lounge Fly
Interstate Love Song
Still Remains
Pretty Penny
Silver Gun Superman
Big Empty
'Unglued'
Army Ants
Kitchenware & Candybars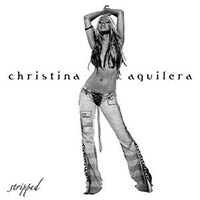 Christina Aguilera
Stripped

Stripped Intro
Can't Hold Us Down
Walk Away
Fighter
Primer Amor
Infatuation
Loves Embrace
Loving Me 4 Me
Impossible
Underappreciated
Beautiful
Make Over
Cruz
Soar
Get Mine, Get Yours
Dirrty
Stripped Part 2
The Voice Within
I'm OK
Keep On Singin' My Song
Candyman

Styx
Styx: Greatest Hits

Lady '95
The Best of Times
Lorelei
Too Much Time On My Hands
Babe
Fooling Yourself (The Angry Young Man)
Show Me the Way
Renegade
Come Sail Away (Edit)
Blue Collar Man (Long Nights)
The Grand Illusion
Crystal Ball
Suite Madame Blue
Miss America
Mr. Roboto
Don't Let It End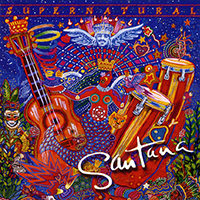 Santana
Supernatural

(Da Le) Yaleo
Africa Bamba
Migra
El Farol
Primavera
Love Of My Life
Wishing It Was
The Calling
Put Your Lights On
Do You Like The Way
Corazon Espinado
Maria Maria
Smooth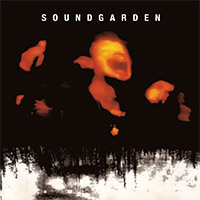 Soundgarden
Superunknown

Let Me Drown
My Wave
Fell On Black Days
Mailman
Superunknown
Head Down
Black Hole Sun
Spoonman
Limo Wreck
The Day I Tried To Live
Kickstand
Fresh Tendrils
4th of July
Half
Like Suicide
She Likes Surprises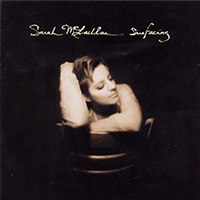 Sarah McLachlan
Surfacing

Building A Mystery
I Love You
Sweet Surrender
Adia
Do What You Have To Do
Witness
Angel
Black & White
Full Of Grace
Last Dance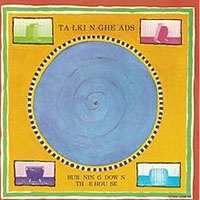 Talking Heads
Talking Heads Essentials

Burning Down The House
Once In A Lifetime
Psycho killer
Take Me to the River
And She Was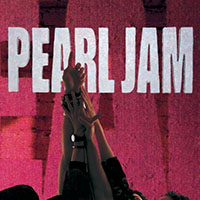 Pearl Jam
Ten

Once
Evenflow
Alive
Why Go
Black
Jeremy
Oceans
Porch
Garden
Deep
Release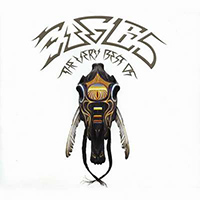 The Eagles
Their Greatest Hits

Hotel California
Take It Easy
Witchy Woman
Lyin' Eyes
Already Gone
Desperado
One Of These Nights
Tequila Sunrise
Take It To The Limit
Peaceful Easy Feeling
Best Of My Love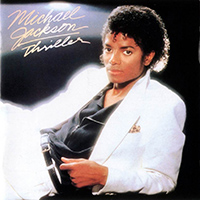 Michael Jackson
Thriller

Wanna Be Startin' Somethin'
Baby Be Mine
The Girl Is Mine (With Paul McCartney)
Thriller
Beat It
Billie Jean
Human Nature
P.Y.T. (Pretty Young Thing)
The Lady In My Life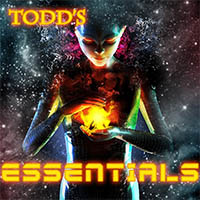 Todd's Essentials
Various Artists

School's Out
Move Along
Rehab
Hey Ya!
Shiva's R&R Dub
Stand By Me
Everybody Wants You (Remastered)
Green Onions
Lido Shuffle
Gonna Make You Sweat (Everybody Dance Now)
Let's Work Together
Love Will Keep Us Together
Peace Train
Moonshadow
Tequila
Leaving On A Jet Plane
I Want You to Want Me
Block Rockin' Beats
Zoot Suit Riot
Wicked Game
Lady Marmalade
Ride Like the Wind
Viva la Vida
Hot Rod Lincoln
Please Come to Boston
All My Exes Live In Texas
The Wanderer
Drift Away
American Pie
The Cover Of "Rolling Stone"
Mercy
Son of a Preacher Man
Baby Hold On
Frankenstein
The Rockafeller Skank
Praise You
Signs
Dog Days Are Over
Slow Ride
December, 1963 (Oh, What A Night)
Killing Me Softly With His Song
Love Remains the Same
Radar Love
Ooh La La
Long Cool Woman (In a Black Dress)
Take Me to Church
Shout
Numb / Encore
Are You Gonna Be My Girl (Album Version)
Dirt In My Pocket
With a Little Help from My Friends
HEY Let's Twist
R.O.C.K. In The U.S.A.
Boom Boom
The Gambler
Blue On Black
Let It Rock
Dancing In the Moonlight (Original Recording)
Louie Louie
You're No Good
All Night Long
Three Times A Lady
Me And You And A Dog Named Boo
Brandy (You're a Fine Girl)
Heaven
Mambo No. 5
Naked Eye
All About That Bass
Flirtin' With Disaster
Sinner Man
Move Ya Body (Radio Edit)
Do What You Want
The Night Chicago Died
Heartbreaker
Happy (From "Despicable Me 2")
Home
Keep on Trying
Crazy Love
Black Betty
Ridin' The Storm Out
You've Lost That Lovin' Feelin'
La Bamba
Maggie May
King of the Road
Escape (The Pina Colada Song)
Oye Como Va
Second Chance
Everyday People
I'll Be Around
I Turn My Camera On
It's Been Awhile
Stuck In The Middle With You
Born to Be Wild
Magic Carpet Ride
Copperhead Road
Stray Cat Strut
(She's) Sexy & 17
Stranglehold
Cat Scratch Fever
Mama Told Me (Not to Come)
Joy to the World
Apologize (feat. OneRepublic)
Give It to Me (feat. Justin Timberlake & Nelly Furtado)
Mony Mony
Crimson & Clover
Bitter Sweet Symphony
Get Together
Chicken Fried

Sheryl Crow
Tuesday Night Music Club

Run, Baby, Run
Leaving Las Vegas
Strong Enough
Can't Cry Anymore
Solidify
The Na-Na Song
No One Said It Would Be Easy
What I Can Do For You
All I Wanna Do
We Do What We Can
I Shall Believe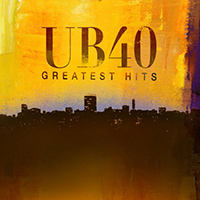 UB40
UB40: Greatest Hits

(I Can't Help) Falling In Love With You
One In Ten
Red Red Wine (Edit)
If It Happens Again
Here I Am (Come and Take Me)
Sing Our Own Song (Edit)
I Got You Babe
Groovin' (Out On Life)
My Way of Thinking
The Way You Do the Things You Do
Higher Ground
Please Don't Make Me Cry
Kingston Town
Come Back Darling
Don't Break My Heart
Cherry Oh Baby
Breakfast In Bed
Rat In Mi Kitchen (Edit)
Homely Girl
Until My Dying Day
Swing Low (Radio Edit)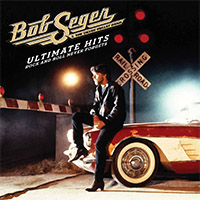 Bob Seger & The Silver Bullet Band
Ultimate Hits: Rock and Roll Never Forgets

Wait for Me
Old Time Rock and Roll
Hollywood Nights
Night Moves
Mainstreet
Roll Me Away
Turn the Page (Live)
Her Strut
Still the Same
You'll Accomp'ny Me
We've Got Tonight
Like a Rock
Fire Lake
Tryin' to Live My Life Without You (Live)
Rock and Roll Never Forgets
Against the Wind
The Fire Down Below
Travelin' Man (Live)
Beautiful Loser (Live)
Shakedown
Shame On the Moon
Katmandu
Little Drummer Boy
Hey, Hey, Hey, Hey (Going Back to Birmingham)
Downtown Train
Ramblin' Gamblin' Man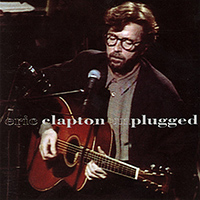 Eric Clapton
Unplugged

Signe
Before You Accuse Me
Hey Hey
Tears In Heaven
Lonely Stranger
Nobody Knows You When You're Down & Out
Layla
Running On Faith
Walkin' Blues
Alberta
San Francisco Bay Blues
Malted Milk
Old Love
Rollin' And Tumblin'

Cher
The Very Best Of Cher

Believe
If I Could Turn Back Time
Heart Of Stone
Just Like Jesse James
Save Up All Your Tears
After All
I Found Someone
One By One [Junior Vasquez Vocal Edit]
Strong Enough
All Or Nothing
Song For The Lonely
Take Me Home
The Shoop Shoop Song (It's In His Kiss)
All I Really Want To Do
Bang Bang (My Baby Shot Me Down)
Half-Breed
Gypsies, Tramps And Thieves
Dark Lady
The Beat Goes On
I Got You Babe
A Different Kind Of Love Song (Rodney Jerkins Main Mix)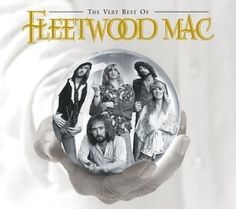 Fleetwood Mac
The Very Best Of Fleetwood Mac

Monday Morning
Dreams
You Make Loving Fun
Go Your Own Way
Rhiannon (Single Version)
Say You Love Me
I'm So Afraid (Live '97)
Silver Springs
Over My Head (Single Version)
Never Going Back Again
Sara
Love in Store
Tusk
Landslide
Songbird
Big Love [Live]
Storms
The Chain
Don't Stop
What Makes You Think You're The One
Gypsy
Second Hand News
Little Lies
Think About Me (Single Version)
Go Insane (Live, 1997)
Gold Dust Woman
Hold Me
Seven Wonders
World Turning
Everywhere
Sisters Of The Moon (Single Version)
Family Man
As Long As You Follow
No Questions Asked
Skies The Limit
Paper Doll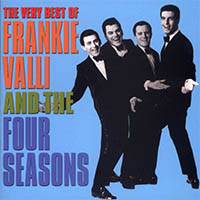 Frankie Valli & The Four Seasons
The Very Best Of Frankie Valli And The Four Seasons

Sherry
Big Girls Don't Cry
Walk Like A Man
Candy Girl
Dawn (Go Away)
Ronnie
Rag Doll
Save It For Me
Bye, Bye, Baby (Baby, Goodbye)
Let's Hang On (To What We've Got)
Working My Way Back To You
Opus 17 (Don't You Worry 'Bout Me)
I've Got You Under My Skin
C'mon Marianne
Can't Take My Eyes Off You
My Eyes Adored You
Swearin' To God [Single Version]
Who Loves You
December, 1963 (Oh, What A Night)
Grease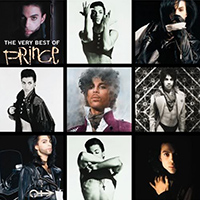 Prince
The Very Best Of Prince

I Wanna Be Your Lover
1999
Little Red Corvette
When Doves Cry
Let's Go Crazy
Purple Rain
I Would Die 4 U
Raspberry Beret
Kiss
Sign O' The Times
U Got The Look
Alphabet St.
Thieves In The Temple
Gett Off
Cream
Diamonds And Pearls
Money Don't Matter 2 Night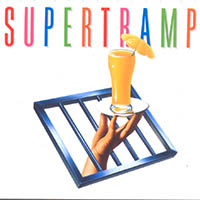 Supertramp
The Very Best Of Supertramp

School
Goodbye Stranger
The Logical Song
Bloody Well Right
Breakfast In America
Rudy
Take The Long Way Home
Crime Of The Century
Dreamer
Ain't Nobody But Me
Hide In Your Shell
From Now On
Give A Little Bit
It's Raining Again
Cannonball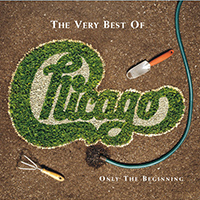 Chicago
The Very Best of Chicago – Only the Beginning

Make Me Smile
25 or 6 to 4
Does Anybody Really Know What Time It Is?
Beginnings
Questions 67 and 68
I'm a Man
Colour My World
Free
Lowdown
Saturday In the Park (Remastered Version)
Dialogue Pts. 1 & 2 (Single)
Just You 'n Me
Feelin' Stronger Every Day
(I've Been) Searchin' So Long
Wishing You Were Here
Call On Me
Happy Man (GH2 Edit Remastered Version)
Another Rainy Day In New York City
If You Leave Me Now
Old Days
Baby, What a Big Surprise
Take Me Back to Chicago
Alive Again
No Tell Lover
Love Me Tomorrow (Single Remastered Version)
Hard to Say I'm Sorry / Get Away
Stay the Night
Hard Habit to Break
You're the Inspiration
Along Comes a Woman (Single Version)
Will You Still Love Me? (Single Version)
If She Would Have Been Faithful…
Look Away
What Kind of Man Would I Be?
I Don't Wanna Live Without Your Love
We Can Last Forever
You're Not Alone (Album / Single Version)
Chasin' the Wind (Album Version)
Sing, Sing, Sing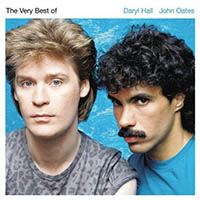 Daryl Hall & John Oates
The Very Best of Daryl Hall & John Oates (Remastered)

Sara Smile
Rich Girl
It's a Laugh
Wait for Me
You've Lost That Lovin' Feeling
Kiss On My List
You Make My Dreams
Private Eyes
I Can't Go for That (No Can Do)
Did It In a Minute
Maneater
One On One
Family Man
Say It Isn't So
Adult Education
Out of Touch
Method of Modern Love
Some Things Are Better Left Unsaid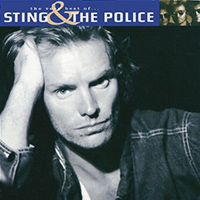 The Police
The Very Best of Sting & The Police

Message in a Bottle
Can't Stand Losing You
Englishman in New York
Every Breath You Take
Seven Days
Walking on the Moon
Fields of Gold
Fragile
Every Little Thing She Does Is Magic
De Do Do Do, De Da Da Da
If You Love Somebody Set Them Free
Brand New Day
Desert Rose
If I Ever Lose My Faith in You
When We Dance
Don't Stand so Close to Me
Roxanne
So Lonely
Synchronicity II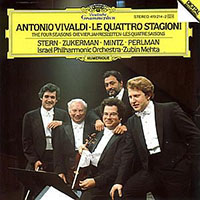 Vivaldi, Antonio
Vivaldi: Le Quattro Stagioni

Vivaldi: Le Quattro Stagioni, Op. 8/1, "La Primavera" – 1. Allegro
Vivaldi: Le Quattro Stagioni, Op. 8/1, "La Primavera" – 2. Largo
Vivaldi: Le Quattro Stagioni, Op. 8/1, "La Primavera" – 3. Allegro
Vivaldi: Le Quattro Stagioni, Op. 8/2, "Estate" – 1. Allegro Non Molto – Allegro
Vivaldi: Le Quattro Stagioni, Op. 8/2, "Estate" – 2. Adagio
Vivaldi: Le Quattro Stagioni, Op. 8/2, "Estate" – 3. Presto
Vivaldi: Le Quattro Stagioni, Op. 8/3, "Autunno" – 1. Allegro
Vivaldi: Le Quattro Stagioni, Op. 8/3, "Autunno" – 2. Adagio Molto
Vivaldi: Le Quattro Stagioni, Op. 8/3, "Autunno" – 3. Allegro
Vivaldi: Le Quattro Stagioni, Op. 8/4, "Inverno" – 1. Allegro Non Molto
Vivaldi: Le Quattro Stagioni, Op. 8/4, "Inverno" – 2. Largo
Vivaldi: Le Quattro Stagioni, Op. 8/4, "Inverno" – 3. Allegro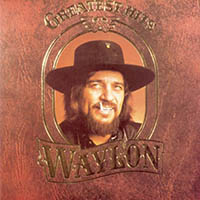 Waylon Jennings
Waylon Jennings: Greatest Hits

Lonesome, On'ry And Mean
I've Always Been Crazy
Honky Tonk Heroes
Luckenbach, Texas (Back To The Basics Of Love)
I'm A Ramblin' Man
Amanda
Mammas Don't Let Your Babies Grow Up To Be Cowboys
A Good-Hearted Woman
Are You Sure Hank Done It This Way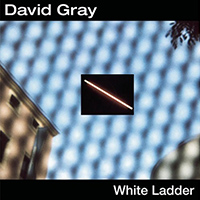 David Gray
White Ladder

Please Forgive Me
Babylon
My Oh My
We're Not Right
Nightblindness
Silver Lining
White Ladder
This Year's Love
Sail Away
Say Hello Wave Goodbye
Babylon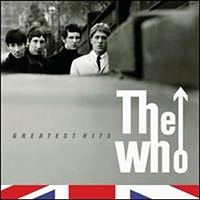 The Who
The Who: Greatest Hits

I Can't Explain (Mono Version)
My Generation (Mono Version)
The Kids Are Alright (Mono/Stereo Version)
Substitute (Single Version)
Happy Jack (Single Version)
Pictures of Lily
I Can See for Miles
Magic Bus (Stereo Version)
Pinball Wizard
Behind Blue Eyes
Baba O'Riley
Won't Get Fooled Again
Love Reign O'er Me
Squeeze Box
Who Are You (US Edit Version)
You Better You Bet
Eminence Front
Real Good Looking Boy
It's Not Enough

Sister 7
Wrestling Over Tiny Matters

Fallen Angel
Polishing The Looking Glass
Under The Radar
The Only Thing That's Real
Elijah
My Three Wishes
Undone
Loaded
Nobody Knows
Kiss Me Baby
Leave This Love Behind
Superman
This One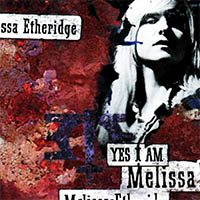 Melissa Etheridge
Yes I Am

I'm The Only One
If I Wanted To
Come To My Window
Silent Legacy
I Will Never Be The Same
All American Girl
Yes I Am
Resist
Ruins
Talking To My Angel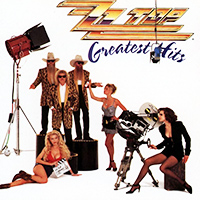 ZZ Top
ZZ top's Greatest Hits

Gimme All Your Lovin'
Sharp Dressed Man
Rough Boy
Tush
My Head's In Mississippi
Pearl Necklace
I'm Bad, I'm Nationwide
Viva Las Vegas
Doubleback
Gun Love
Got Me Under Pressure
Give It Up
Cheap Sunglasses
Sleeping Bag
Planet Of Women
La Grange
Tube Snake Boogie
Legs (Remix)
NOTE:
I like to keep my music organized as albums, some of these albums are compilations I've created myself and are not commercially available.