Not having the 24/7 instant access to television and the internet leaves a lot room in our daily routine for other activities and one of the biggest things I like to do is read. Everyone is always asking my what are you reading now or do you have a recommendation for a good read. I thought it would be good to share with everyone what books I've been through and what I thought of them. Enjoy.
If you have a recommendation for a good read, please leave me comment below, I'm always looking for reading material.


A Voyage for Mad Men


This book about nine guys who set out circle globe in a single voyage in the 1960's no GPS no electronics (Well ok, some of those janky 60's shortwave radios) the beginning of the book was very confusing as the author was trying to establish all the racers and everyone behind the scenes. Once the race gets underway it starts get very interesting. The sailors all sailing for different reasons and with wildly different experience levels starts to weave a tale of what life was like in the world of sailing in the 1960's. My favorite part is the ingenuity of some the sailors to what I would consider flat out catastrophes. From a drama level I'd say it's just a little behind the Fast Net Race.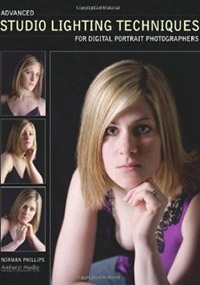 Advanced Studio Lighting Techniques for Digital Portrait Photographers.


There are a 1000 books out there on studio lighting and setups this one is as good as any. It was not novel or life altering but a good solid reference/refresher on setups, ratios, contrast, color, etc.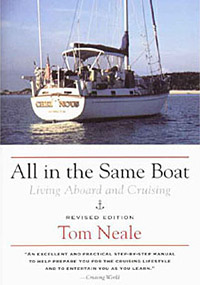 All in the same boat


I'm always looking for help getting me to my goal of sailing off into the sunset on my boat and starting the cruising lifestyle. I picked this one up from amazon.com and was very impressed with how complete it was. This book is jammed packed with tons of information, however with that level of density comes boredom. I'm not knocking the author I'm just saying I had to read it in sections and put down for a while to digest everything. Then pick it up again when I was ready to tackle another section. It is a good book just don't expect to read it from cover to cover non-stop.


The Art of Fiction


In school English/writing was not my strong suit and here I find myself getting ready to start a blog, I found this book at a discount bookstore, unfortunately being published in 1933 its a little dated and the Author makes no attempt to engage the reader, it was like reading an econ book. Which I find odd considering it's a book about writing fiction. However when it comes to good form and writing structure he's on point.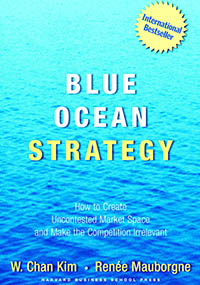 Blue Ocean Strategy


I ran across this book via a TEDx talk. It's a good read about some market strategies in places where the markets are saturated. There is a ton of analytical data about carving out your own little marketing ocean. The best part is the use of trailblazers and their strategies.(e.g. Cirqu du Soliel, Southwest Airlines, Virgin, etc)


The Boat Galley Cookbook


After posting a few recipes on this site someone pointed me to this book, EUREKA!, This is what I was looking for. A book specifically designed toward the galley cook. There's some really good information and recipes in this book. I'm a huge fan of it. However I did ding it two stars: 1 star for the over use of bell peppers, and 1 start for lack of pictures. It's all text all the time. So far I've made about a dozen of the recipes and they were all very tasty. I highly recommend this book as one of the foundation cookbooks for the boat.


Boatowner's Mechanical and Electrical Manual:


As a captain you're supposed to know everything about your boat. I will confess I have some gaps in my knowledge of certain things on my boat. I'm still having trouble understanding the difference between the DC and AC ground. Based on the reviews I picked this book up from Amazon.com to help me fill in those gaps. I was not disappointed, it's a very thorough book covering almost every aspect of a boat. While it has not helped me to actually fix a problem on my boat it has lead me down the right path to the solution, saving me precious time. In that respect this book worth it's weight in gold!!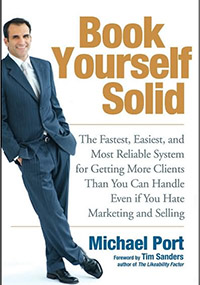 Book Yourself Solid


The first part of the book was super dense with what I thought was valuable information but he kind of lost me in the second half, it was slow and seemed more preachy than instructional. I started to get the feeling I was being sold to rather than helped. It could have been 100-200 pages shorter and it would have been better. I really like the tenet of customer and merchant being in a mutually beneficial and respectful relationship.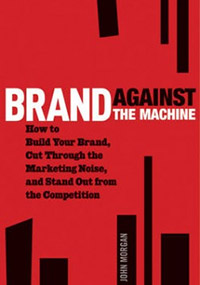 Brand Against the Machine


I'm an ex-programmer I know nothing about marketing or branding. Considering how crowded and noisy the internet is today I thought some research was in order to help my little website. This book was recommended to me by a friend and it did not disappoint. It's concise, straight forward, and easy to implement. It's a quick read and has a ton of information in it. If you're trying to get a website noticed, like this one.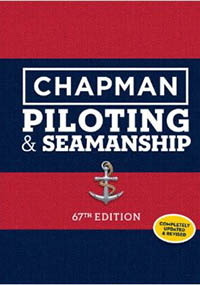 Chapman's Piloting & Seamanship


THE SAILOR'S BIBLE, enough said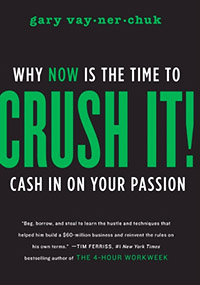 Crush It!


I really liked this book, times have changed and the way we conduct business and our professional careers has to follow suit. With the advent of the internet and massively connected world we live in today, we need new tools to compete.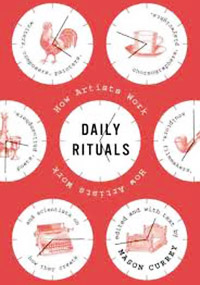 Daily Rituals


I credit TED talks for referring this book, it was talked about during a very interesting talk about creativity. The book is a collection of the daily routines of some of histories most famous writers, composers, mathematicians, and scientists. The biggest thing I learned was coffee, tea, alcohol, and chocolate seem to be very important to the creative process.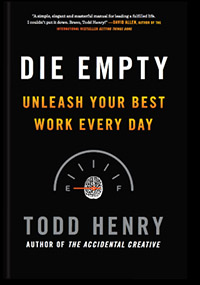 Die Empty


So I'll be honest I got burned out at my corporate job and was looking to change my life. This was one of the books that was recommended to me. I have to admit I was skeptical but pleasantly surprised. There were a lot of ideas and tricks that I had not even contemplated. A lot of it focuses around conserving your daily energy levels so you can use it to make forward progress on your goals which was a eureka moment for me.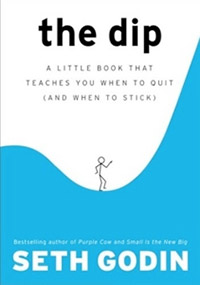 The Dip


This book is about one thing and one thing only, that dip in progress and determination that naturally appears in long term projects. I've had problems with it in my professional career but never realized it. This book helps you see it coming and how to prepare for it so you can be successful in the end.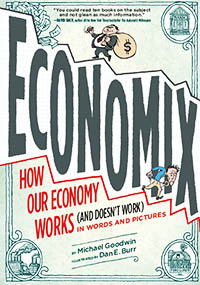 Economix


I know what you're thinking, you voluntarily read an economics book? Yes I did. I was seeing news reports that didn't make sense and wanted to get a better understanding of the quagmire that is economics. But I didn't want to get bogged in the math and econ babble. Even though the book is written comic book style the information I was looking for was there and well presented. Socialism, capitalism, communism, unions, wars, politics, IMF, the Fed, banking, the gold standard, media, everything and it's done in such a way that makes it easy to see and consume. It's also a fairly quick read, I highly recommend this book.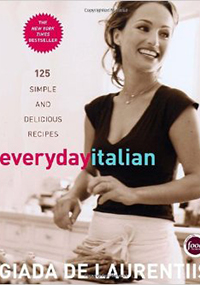 Everyday Italian


If you've seen the Galley page in Extras, you'll see some of these recipes in there. I like Giada De Laurentiis' simple cooking, both in regards to the cooking process and the ingredients list. Most of her recipes are super quick and easy to make and taste really good. On my boat I try to keep the food as close to what you can get ashore as possible, I don't like the tuna and rice menu some sailors fall back on. So if you have a limited galley and/or limited grocery selection as some small islands have, this cook book can be a meal saver.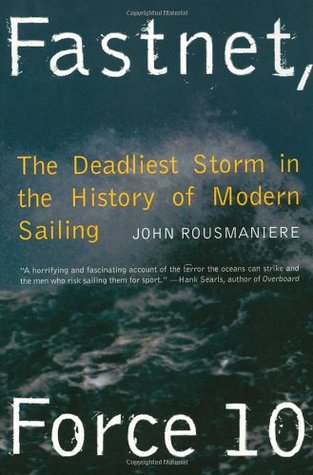 Fastent Force 10


Want to know where a lot of the offshore racing regulations come from, this book will tell you. In 1979 off the shores of England the Fastnet race ran into really bad weather and many people lost their lives. This book has a special place right next to Chapmans on my boat as a reminder.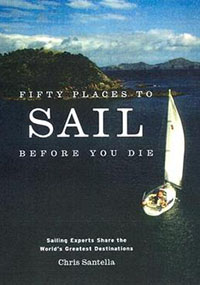 Fifty Places to Sail Before You Die: Sailing Experts Share the World's Greatest Destinations


A friend gave me this book when she heard I was planning a sailing trip to the Caribbean. I really like this book, but I don't suggest it for the boat's library. It's a great book to give you that wanderlust to get out there and see the world. If you're already out living the dream it's not really necessary. If your sitting ashore dreaming of the day you shove off and sail the world, it's a great book to keep around.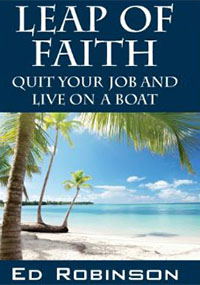 Leap of Faith: Quit Your Job and Live on a Boat


I love love love this book! It's informative and well as humorous. Probably because it's so relatable, I don't know, but it spoke to me. Think 50 shades of gray for the land locked sailor. I don't want to give away the ending so you'll have read it for yourself!!!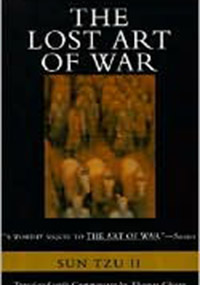 The Lost Art of War


What can I say, I remember this book being huge in the '80s and found it in the bargain bin at the book store. While I don't intend on going to war anytime soon, it did have some interesting ideas about how to approach adversarial situations. It takes some imagination on the readers part to extrapolate everything into today's environment, but very thought provoking.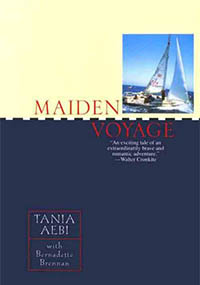 Maiden Voyage


An 18 year old girl from New York is given a life choice from her father: 'sail around the world' or 'go to college'. She chooses to sail around the world and accidentally inspires us all. It's a great book, I keep a copy on the boat for guests and some times for me to reread.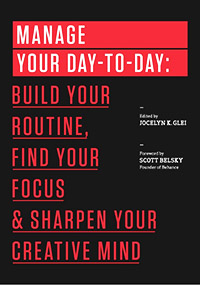 Manage your Day to Day


This book is very similar to Die empty but it focused on hacks to be more productive. It's really good I highly recommend it, so much so that I've put it on my annual reread book list. It takes a lot to make that list usually requiring another good book to be dropped.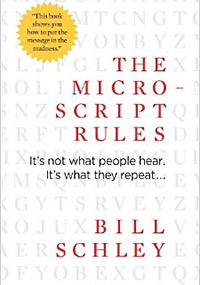 The Micro-Script rules


This was an odd little book but was perfect for the job of helping me craft relevant and engaging titles for posts. It does have a sales and advertisement bent to it but you can pass over a lot of that. It is a good book and very informative.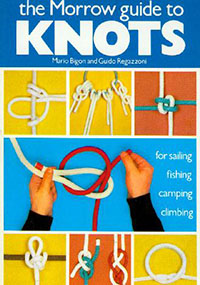 The Morrow Guide to Knots


I've owned this book for more years than I care to admit. Actually I think I'm on my 3rd edition, I've lost a couple of copies over the years. I like the step by step pictures on how to tie each knot and the recommended uses for each knot, very handy. If you can only have one book on knots and what sailor doesn't, I would choose this one.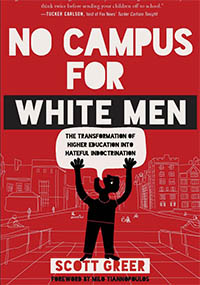 No Campus for White Men


I know what you're thinking "Wow…this looks like a white supremacy book". I have to admit I was very skeptical when a friend handed it to me. But I do believe in the scientific method and thought "OK" I'll read it, if not for anything, just to understand another person's point of view into today's extremely divided society. Luckily it wasn't as radical as I was expecting there were some observations that ran down the middle of the road and were well balanced. There were some topics that I thought the author was way off base and there were even a couple where I thought he made a good argument. However with all that said I can't really suggest this book as good read. Even for topics that were balanced or accurate the author's bias in his closing arguments stepped over the line of good debate and dialog to opinion.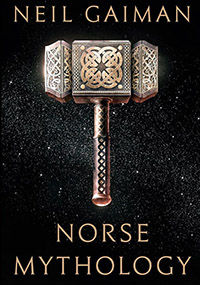 Norse Mythology


I thoroughly enjoyed this book what can I say. I find mythology very interesting. Neil Gaimen takes the Edda poems and writes them in modern day story form. They are super interesting and fun. The most interesting thing is as you're reading the stories you'll start to notice some of the nomenclature and names are still used in today's English language. It truly is amazing how the Norse mythology has stood the test of time permeated modern day life.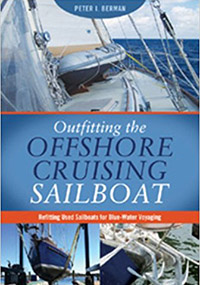 Outfitting the Offshore Cruising Sailboat


I was really excited about this book when I got it, It is super packed with information, details, and experiences. The problem I has with it – is the dryness in which everything is presented. I'm not trying to put down the author he's got a lot of information to distill and only so many pages in which to do it. But after a while it would be nice to see a joke or antidote. It feels a little like a college text book. As such it took me longer than many other books to get through. On the positive side there is a ton of good information in there, you'll just need to tackle this book in smaller chunks and then go do something else while you think about what you just read, then come back.


Poop, Booze, & Bikinis


I got this book as a Christmas gift. As a short read(1 hr) it was good enough for a few laughs, but I wouldn't make plans to go buy it. I do plan to pass it on at the marina share library for other sailors to enjoy. It's basically a collection of anecdotal stories and jokes. There was no theme or common thread to tie everything together so it seems pretty disjointed.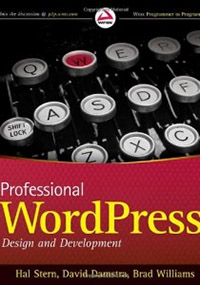 Profession wordpress: Design and Development


The fact you're reading this on a WordPress hosted website says it helped. This book is a good primer to WordPress but the title of Professional is a little audacious compared to the content. It will give you a solid working knowledge of the core WordPress architecture but that's about as far as it will take you. If you're just starting out in WordPress I'd recommend it.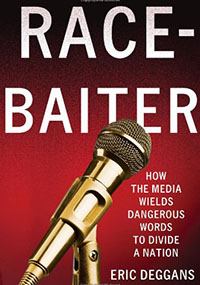 Race-Baiter: How the Media Wields Dangerous Words to Divide a Nation


I know this book sounds controversial, but it's not really about race relations in America. It's more about how the media is using that issue to drive viewership at the expense of dividing the country. It's not a light entertainment read, there are some deep topics and disturbing ideas put forth that might shake you. After reading this book I have a completely different view when I visit CNN FOX or any other news outlet, it was a real eye opener. While this book is U.S. centric I don't believe our media is the only one culpable of this treason.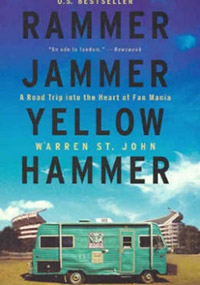 Rammer, Jammer, Yellow Hammer


While I would never abandon my beloved Texas Longhorns, I did enjoy reading the tales of the Tide's tailgaters and RV'ers. the stories are fun and colorful and while it's not sailing the life of RV maintenance is so boat ownership. If you're looking for a light fun read about the fanaticism of sports in America, this is your book. In reverence to Bear Bryant "Roll Tide"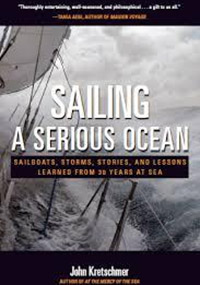 Sailing a Serious Sea


It was an OK book, I got a little bored with boat descriptions and forlornness. I was more interested in the adventures and the quick thinking Macgyver'isms, all in all it was a quick read and entertaining.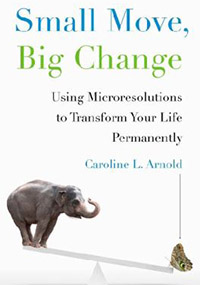 Small Move, Big Change


Another one of the self help books I read – looking for ways to get ready to make the jump from a normal land built life to one aboard a boat traveling the Caribbean. All in all it's not a bad book. However I think the Author could have reduced the size of the book by half and still got the pertinent information across. About half way though the book it starts to get really long winded. But the main premise is still relevant, break everything down into small bite sized chunks and start from there. If a task to too big keep breaking down till you have series of the small manageable tasks that keeps you making progress and moving toward your goals.


Speedliter's Handbook: Learning to Craft Light with Canon Speedlites


This book is tightly focused to one user group, the "Strobist photographer". Strobists are photographers that push the limits of hotshoe flashes in highly portable environments. Since I'm on a boat with limited space this was perfect. The author is very knowledgeable and gives multiple examples of where a hotshoe flash can be just as effectively as a studio strobe while maintaining portability.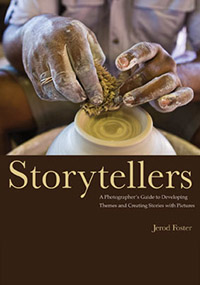 Storytellers


This book focuses on what a photographer needs to do to find his visual voice in the crowded photography world. The photos were beautiful and complement the content well. The Author covers everything from work flow, to mindset, to personal preference, to trends and fads. I picked up a lot of little tips and tricks to guide me on my way to becoming a better photographer.


Tapas


I don't like collecting books on the boat they take up a lot of space I don't have, but there are a few cookbooks I keep just in case the port I'm in has a limited grocery selection and I need to adapt. This book is one of the few I keep aboard. Tapas are generally limited ingredients and quick to cook, making them perfect for the galley. At home I have multiple Tapas books, this is the one is the best. I did ding it a star because I would have liked more pictures of the dishes.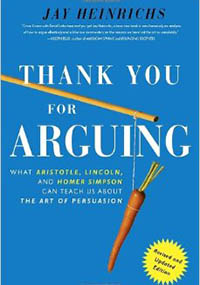 Thank you for Arguing


I really wanted to give this book a five star rating, but the layout made it difficult to maintain a consistent flow. There were random bits of 'try this' or 'example that' which kept derailing my concentration. The content was superb, personally I think rhetoric should be a required class in high school. The art of debate, arguing, and persuasion are necessary skills people should have for expressing themselves and creating positive dialog. A good book if you can ignore the random blurbs that pop up.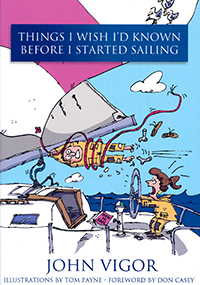 Things I wish I'd known before I started sailing


I was in the mood for a funny sailing book, while this book had some moments it was not as funny as I had hoped. With that said there is some sage advice and good old common sense rules to live by. I'd recommend it for a quick read in the cockpit while at anchor with a glass of Scotch. Reading it once was good enough for me though, I will be donating it to the marina's share library.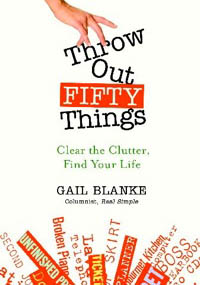 Throw Out Fifty Things


Down sizing my life to fit on a boat required some home/life clean up and reductions. For the most part this book does a really good job of getting you started on decluttering and keeps you motivated. There are some emotional baggage decluttering tasks that I'm not completely sold on so I choose to ignore those. It's a good quick read and especially handy if you are looking to move from a land based home to a boat and feel overwhelmed by the enormity of it all.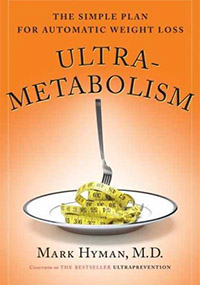 Ultra-Metabolism


I don't know where to start on this book, I was on a flight to St. Thomas, a beautiful girl sitting next to me saw me reading Runner's World and we started talking about fitness. I was training for my first triathlon at the time. She pulled this book out and said it was a really good book about nutrition. I read a few pages during the flight and was hooked. When I got my own copy I could not put it down. It was my first eye opener about the contamination of the U.S. food supply. It completely changed the way I eat now. I cannot recommend it enough.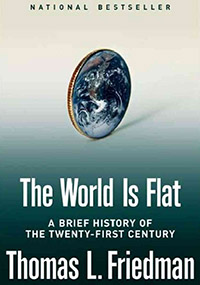 The World is flat


Love this book! If you have any interest in socioeconomic trends I think this book is a prerequisite. I find it very interesting some of the conclusions that he comes to and the reasoning behind them. Obviously we can't actually see the future but I find it very entertaining to see people make some highly educated attempts.